By Jayden Tran | Staff Writer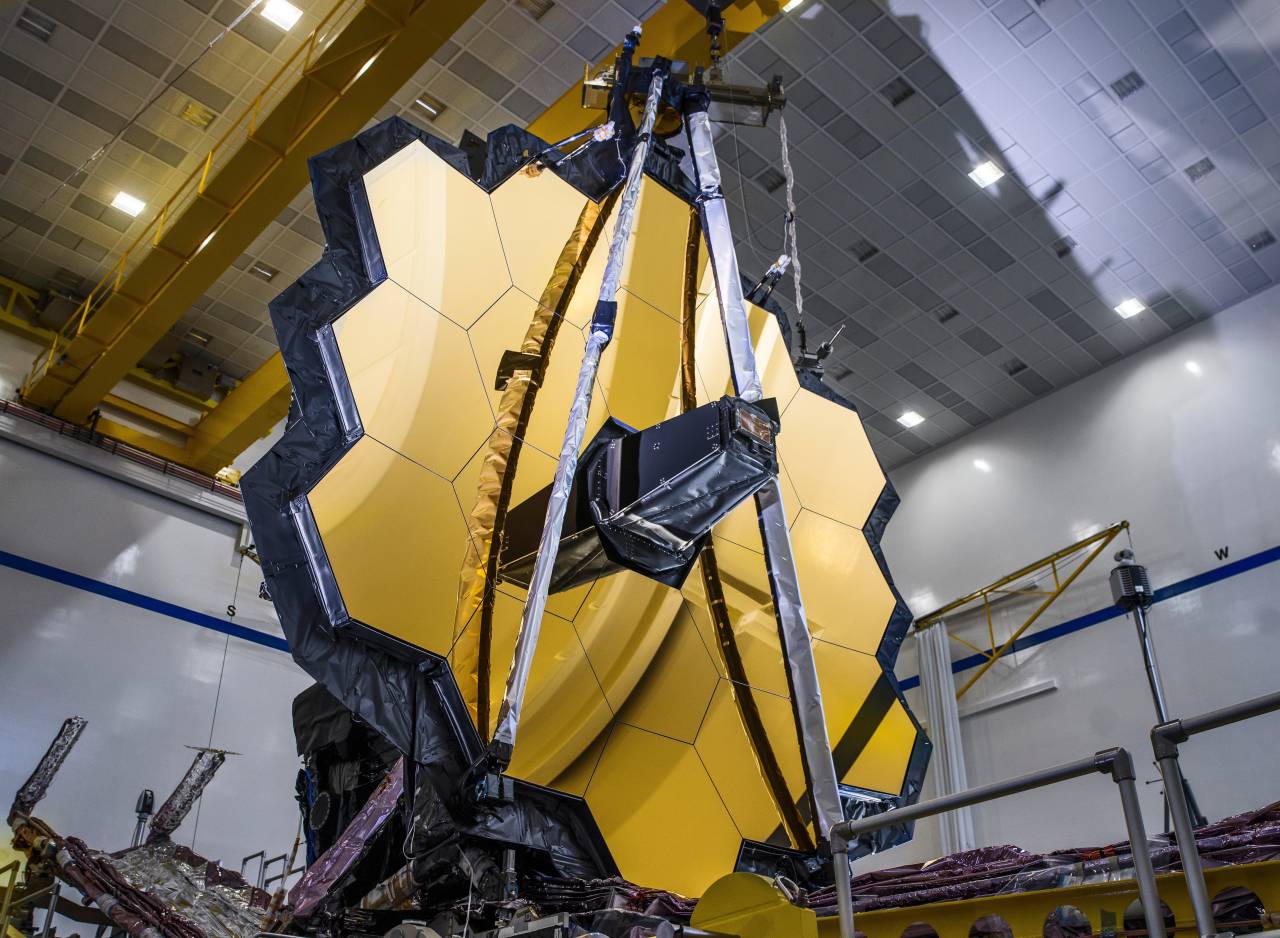 After years of building and planning, NASA prepares to launch the new James Webb Space Telescope, set to take off next Wednesday at 4:30 a.m. in Kourou, French Guiana. NASA plans for Webb to replace the now over 30-year-old Hubble Space Telescope.
Jointly worked on by NASA, the European Space Agency (ESA), and the Canadian Space Agency (CSA), the telescope was in development for over two decades and is finally being prepped for launch.
According to NASA's Webb Media Kit, "Webb is a feat of human ingenuity. The mission has been developed over two decades, with contributions from thousands of scientists, engineers, and other professionals from more than 14 countries and 29 U.S. states."
Equipped with the latest technology, Webb can look farther into space than Hubble to "fundamentally alter our understanding of the universe," reported NASA on the Media Kit. Webb boasts infrared cameras in contrast to the visible light and ultraviolet rays of Hubble.
"The primary goals of Webb are to study galaxy, star, and planet formation in the universe," according to NASA's FAQ page. "To see the very first stars and galaxies that formed in the early universe, we have to look deep into space to look back in time."
NASA plans to use Webb to peer into the history of the universe. Using infrared, it will look back an estimated 13.5 billion years; about 100 million years after the big bang.
"Hubble collects light using a main mirror that's 2.4m (7.8ft) across, while Webb has a primary mirror that's 6.5m in diameter," stated Jonathan Amos on the BBC.
Webb utilizes a vast array of new technology, proving to be NASA's largest and most powerful telescope. Webb handles near absolute zero temperatures, contains numerous different scientific instruments, a sun shield, thousands of micromirrors, and one primary mirror; all meant to unfurl from the payload of the Ariane 5 rocket to over 2,000 square feet.
Ariane 5 has carried over 100 satellites into Earth's orbit with a 95 percent success rate. The rocket will send it to orbit on the Second Lagrange (L2) point, over 900,000 miles away, orbiting the sun between Earth and Mars.
"Webb's launch is a pivotal moment that exemplifies the dedication, innovation, and ambition behind NASA and its partners, the [ESA] and [CSA], but it is only the beginning," according to NASA's media kit.
"The observatory's six months of commissioning in space is an exciting but harrowing time, during which thousands of parts and sequences all have to work correctly together, almost a million miles from Earth."
Webb is named after James Webb, the second NASA administrator who oversaw Apollo, a series of missions leading mankind to the moon. Webb will lead to scientific breakthroughs similar to the Apollo missions.
After launch, there will be a six month commissioning period before Webb is ready to take photos. The Webb mission is planned to last five and a half years; NASA pictures Webb lasting over 10 years, much like Hubble.
According to NASA, "This is an Apollo moment for science."