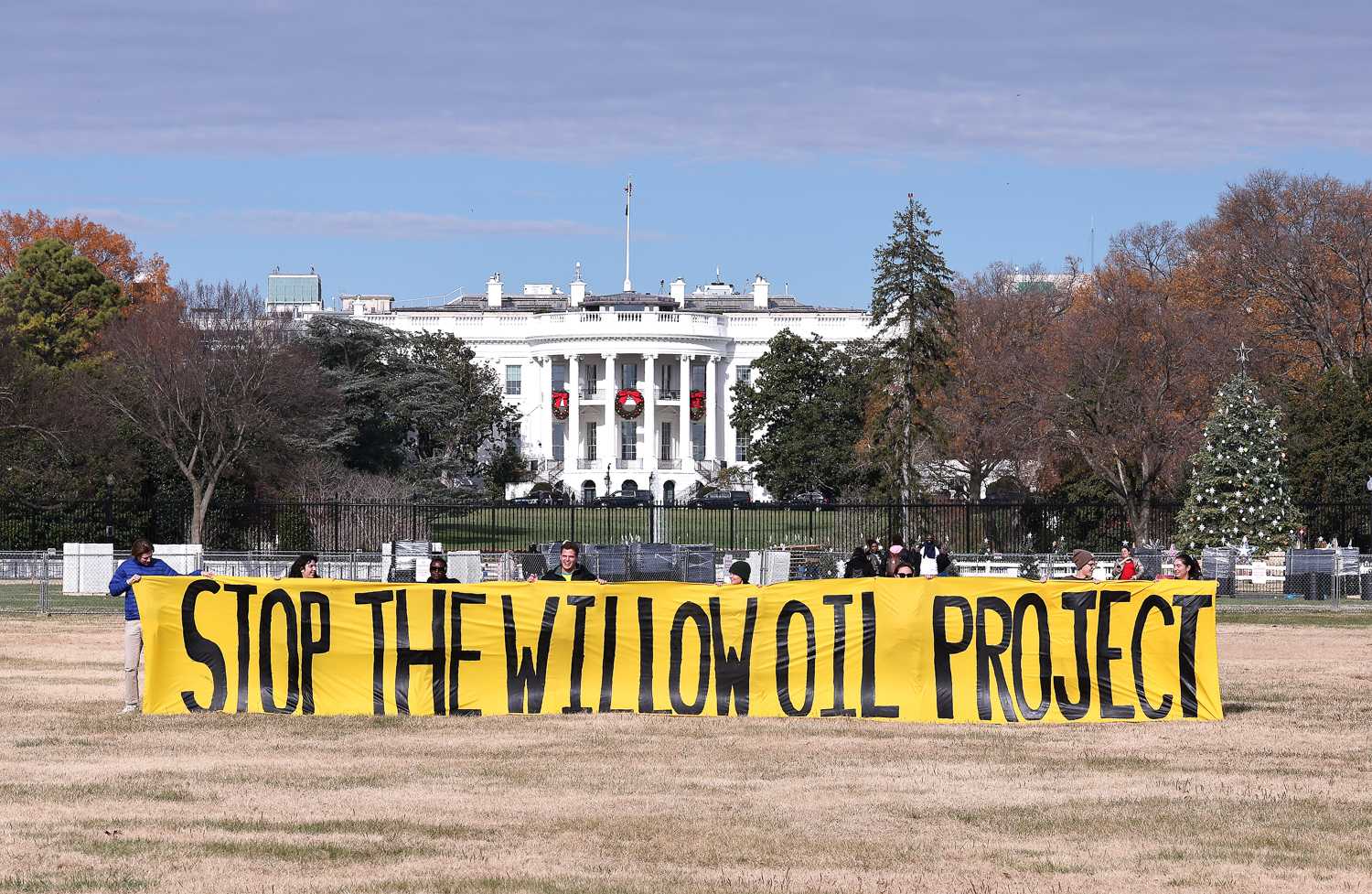 By Nicole Banh | Staff Writer
Oil company ConocoPhillips' construction plans for the Willow Project, an oil drilling venture approved by the Biden administration, are underway after having been stalled due to lawsuits by Earthjustice and indigenous groups.
The Willow Project involves mining for oil in Alaska and is expected to produce 600 million barrels of oil per year. The mine is to be located in Bear Tooth Unit West of Alpine, which is also near the indigenous village Utqiagvik.
Biden green-lit a scaled-down version of the original plan, allowing for three drilling sites instead of the original five. The White House also stated that the courts would not have allowed a complete rejection of the plan because ConocoPhillips has valid leases on the land.
"It's shocking that Biden greenlit the Willow Project despite knowing how much harm it'll cause Arctic communities and wildlife," stated Kristen Monsell, who is an attorney at the Center for Biological Diversity. "It's clear that we can't count on Biden to keep his word on confronting climate change and halting drilling on public lands."
Organizations such as Earthjustice have attempted to block construction for the drilling. On March 14, Earthjustice sued the Biden Administration to stop the Willow Project.
On April 3, Federal Judge Sharon Gleason of the US District Court of Alaska ruled in favor of the federal government and oil company ConocoPhillips.
The Biden administration estimates that, once completed, the mine will emit 239 million metric tons of carbon dioxide in the mine's expected lifetime of 30 years. Additionally, the mining will heavily damage the environment and nearby wildlife.
According to Theodore Roosevelt Conservation Partnership, the Willow Project will result in losing 532 acres of wetlands, 619 acres of polar bear habitat disturbances, and 17,037 acres of habitat disturbances for birds.
However, state lawmakers state that the project will create jobs, and lessen America's reliance on foreign oil. Some native groups also view the project as beneficial to their self-sufficiency.
"Willow presents an opportunity to continue that investment in the communities," Nagruk Harcharek, president of the Voice of the Arctic Iñupiat, informed CNN. They are an advocacy group for the Alaska Natives living on the Artic Slope. "Without that money and revenue stream, we're reliant on the state and the feds."
However, opinions among other Alaska Natives are divided, especially among those who will live closer to the oil mine.
In a letter to Interior Secretary Deb Haaland, the mayor of the city Nuiqsut, Rosemary Ahtuangaruak, and city officials detailed how their city would be one of the most affected by the environmental impacts of the project.
Many people around America are also protesting, from activism on TikTok to 1 million letters being sent to the Biden administration and 5 million signatures on a Change.org petition.
"Allowing ConocoPhillips to bulldoze forward with construction of the largest oil and gas project on public lands before the lawsuits are settled is needlessly destructive," explains Natalie Mebane, a Climate Campaign Director at Greenpeace. "The U.S. cannot afford Willow… New projects will take years if not decades to complete… It will only deepen our dependence on expensive fossil fuels while destroying our climate, harming our health, and polluting communities."