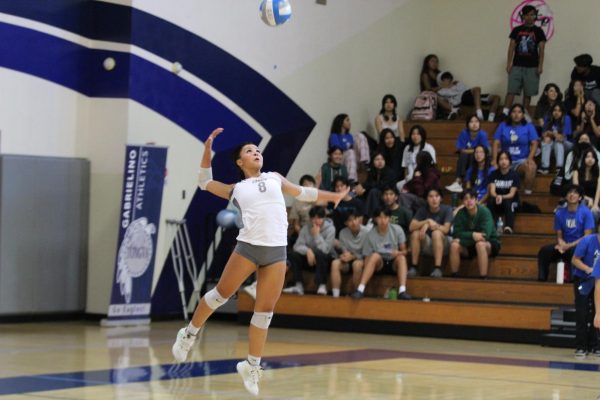 Girls Volleyball on a roll
   The Girls Volleyball team has performed incredibly well throughout their season, breaking into the CIF bracket for Division 7. Gabrielino made it to the round just before the semi-finals, winning two bracket games before losing to Wildwood High School 3-1.
   Kate Hamamoto, senior and captain of the team, adds, "We are taking this season very seriously, and we want to go very far in CIF."
   This is despite various obstacles the team has faced during and even within CIF. Their first game against Adelanto High School saw several outstanding injuries which left parts of the team unable to compete.
   Their second CIF game against Coastal Pacific forced them to make a 3-hour drive all the way to Pismo Beach.
   As to the team's normal season, notable games have included the team's game against Rosemead on October 6th, Gabrielino's own senior night, and a grudge match against a team that had beaten it earlier in the season.
   "That never really happens in league and that was a lot of fun and I really enjoyed that game," Kate furthers. "It was kind of crazy, like yah, that's like CIF."
   Dedicated and responsible for the team, Kate is "locked in" and doing as much "captaining" as she can. This comes as Coach Chow, the volleyball team's previous coach has unfortunately passed away.
   "This year, interestingly enough, […] the death of Coach Chow, we came together after that, and we proved how strong of a program Coach Chow brought up and so we have alumni coming back, we have 4 managers for the team, coaches, and co-coaches, and it's just kind of cool to see how much thought and intention is going into the program," Kate Hamamoto concludes.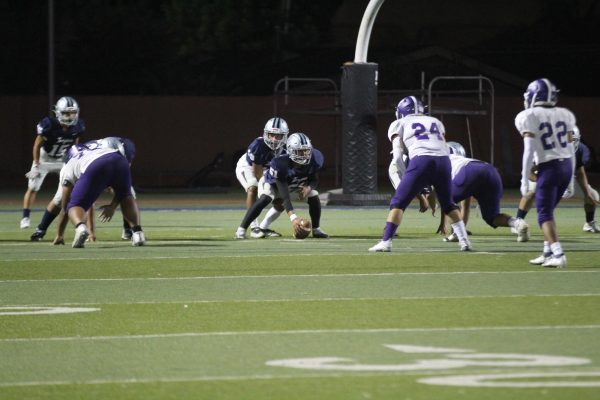 Football team braces a rough season
   The Gabrielino Football team currently faces a rough season and slim chances of advancing to playoffs. The team is still on an 8-match losing streak and has yet to win a game this season. This comes as the team has adapted to a new coach just as the school year started.
   "We did have coaches for summer football… and they left, and that left us in a little pile," captain Michael Ramirez elaborates. "Our head coach now we've only had for 2 months[…] If they were here sooner, they would have got everybody right or together and knows who's who."
   At the same time, the captains are still training freshmen and sophomores new to the season, and all those together have meant an incredibly rocky season for Gabrielino. Their closest game so far is against Mountain View High School.
   Gabrielino was 20-9 after the first half, but in the second half, "we sold" captain Austin Ko also tells us. It was a "very winnable" game.
   Albert Tran, junior, asserts, "All these teams man, except maybe for Arroyo, they should be extremely beatable, they've had a whole spring, summer, fall, we barely got in 2 weeks of summer."
   Unfortunately, as of Oct 25th, the Varsity team has been disqualified from the league due to an incident at their second-to-last game with Rosemead.
   But hopes are high for next year, with captains Austin Ko and Albert Tran ready to hit the ground running. "Next year, man I want to win so bad", Albert Tran finally tells us.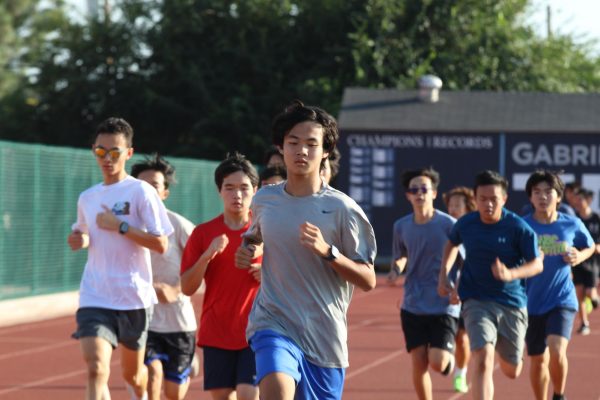 Cross-Country runs towards the finish
   Cross-Country continues to perform well in league, making several top 3 placings for both the girls' and boys' teams. As of publishing cross-country will participate in another meet on 10/27 and their season is not quite over.
   Captains Ethan Wong and Sam Ryan, seniors, see both teams making it to CIF.
   Senior Lauren Veerachaylukana concurs, noting that "A lot of people's times are improving and people are making efforts to get better."
   Both Cross teams have seen a massive influx during this past season, as previous restrictions on the size of the team have been lifted by a new coach. When there may have only been 12 people on the team last year, many more students have joined the sport.
Despite the team's competitive success, the general attitude has become much more relaxed. Another captain, Maddox Hoa, senior, was once obsessed with PRing (personal recording) each meet. But in his final year, he's taken a lot of the pressure off himself.
"We know we can win, we know we have the skills," he says in a chilled manner.
   The one thing for sure that will happen for sure is "my legs will be completely blasted", Ethan Wong finally tells us.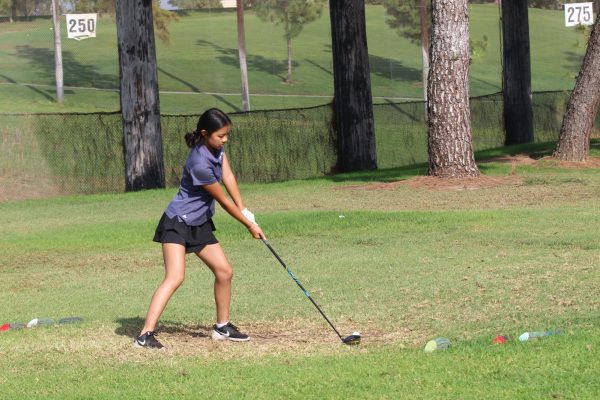 Girls Golf ends season with hope
   Girls Golf had their last match at CIF Prelims at Alhambra Golf Course 2 weeks ago with junior Addyson Diep making it to CIF. For the majority of the team, their season has ended with a relatively average performance from Gabrielino at league.
   "We all definitely improved and we grew stronger as a team by the end," senior Michelle Yu candidly stated. This will be her final season for Girls Golf after 4 years in the sport which she described as "bittersweet".
   In an incredibly competitive league, the team hasn't had much competitive success. The best match was their second-to-last game, where the team placed second to last, which was still a cause for celebration.
   "For CIF Prelims, Addy shot below 40, she broke 40 which is a really big accomplishment," Michelle Yu furthers.    
   The team's small size has meant that no matter their competitive success, they have formed close and tight-knit friendships.
   "You can play really poorly, but being able to be part of a team and having your friends with you all the time, I think that's the most important aspect." Michelle Yu adds lastly.