Sanger, one of first activists for birth control
By Jolin Hoang | Staff Writer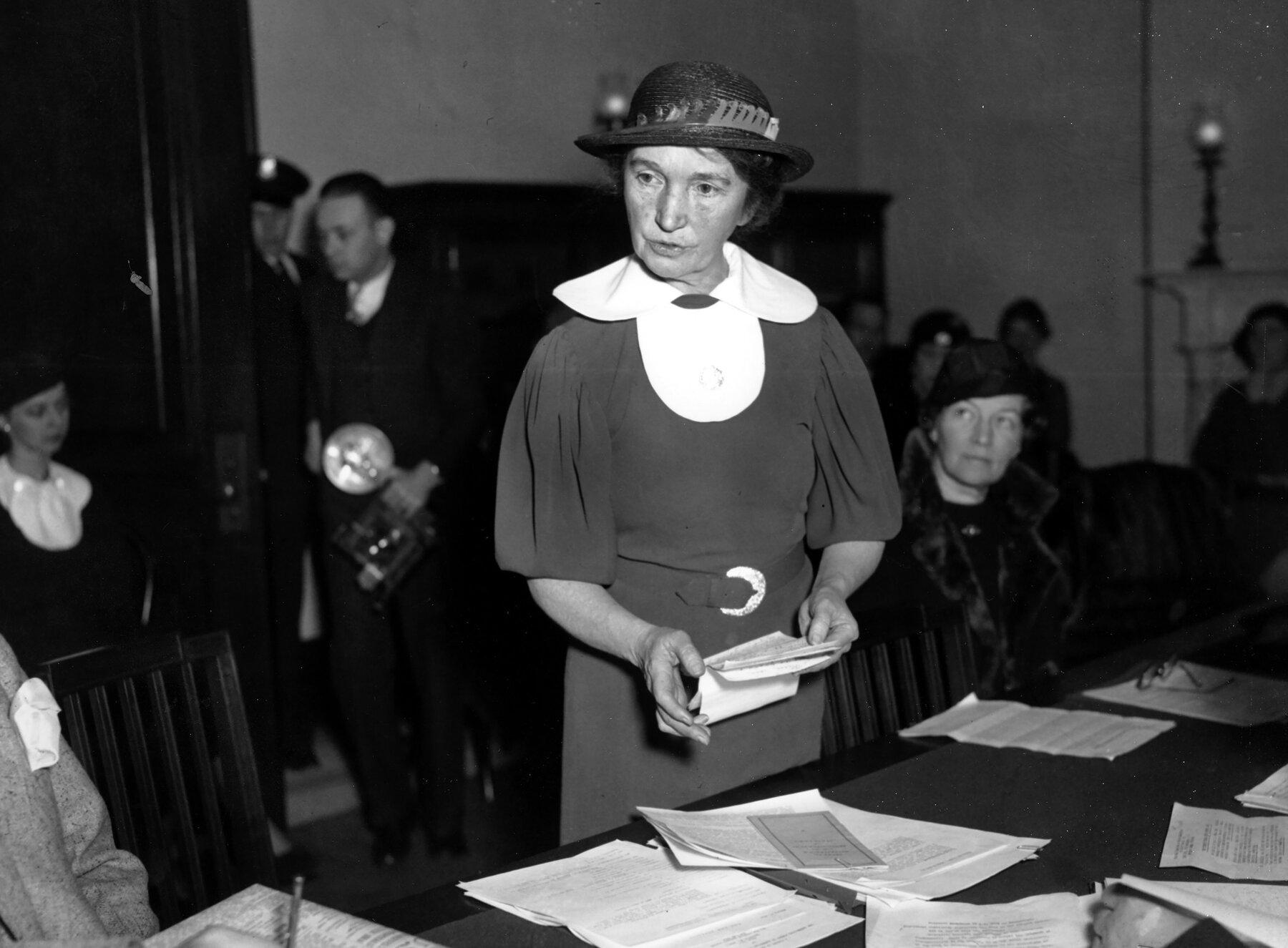 Margaret Sanger, originally Margaret Louisa Higgins, was the founder of the birth control movement.
Born September 14, 1879, in Corning, New York, she attended Claverack College and Hudson River Institute in 1896, completed the nursing program at White Plains Hospital, and became a nurse.
Sanger moved to New York City in 1910, where she witnessed poverty, uncontrolled fertility, high rates of infant and maternal mortality, and deaths from botched illegal abortions. It soon led Sanger to believe that the ability to control family size was critical to ending the cycle of women's poverty. She made it her goal to repeal the federal Comstock Law, which prohibited the distribution of "obscene materials" through mail, such as birth control information.
Sanger released her own feminist publication called The Woman Rebel, advocating for birth control in 1914. In 1916, she opened the first birth control clinic in Brownsville, Brooklyn, for which she was jailed. Her arrest attracted media attention and she gained more supporters.
Although she lost the appeal to her conviction, the courts ruled that physicians could prescribe contraceptives to women for medical reasons. That change allowed Sanger to open a birth control clinic staffed with female doctors and social workers in 1923. The clinic later became the Planned Parenthood Federation of America.
Despite the backlash from doctors and the Catholic Church, Sanger's efforts led to the legalization and wide-spread use of contraceptives in the United States. And, in 1971, the Comstock laws finally ended.
Youyou conquered malaria
By Sophia Pu | Staff writer
Tu Youyou is a 90 year-old Chinese scientist whose cure for malaria saved millions of lives.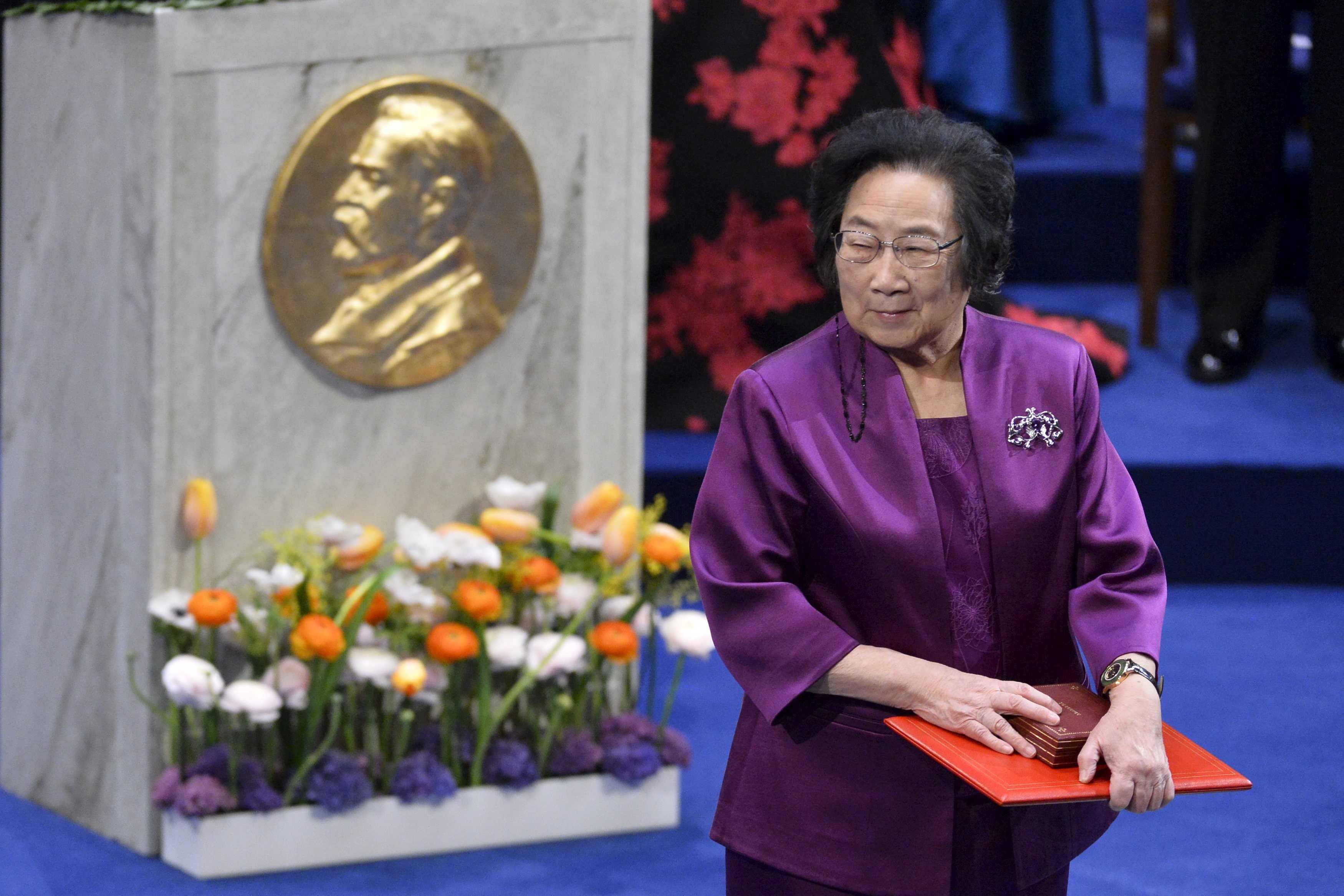 When Tu was 16, she contracted tuberculosis and had to take a two-year break from school. That experience inspired her to study medicinal plants and their chemical properties, as well as traditional Chinese medicine from a Western perspective.
During the height of the Vietnam War in 1967, malaria was ravaging Vietnamese troops, and China agreed to provide research. In 1969, Tu was appointed head of Project 523 to find a treatment for malaria.
Tu and her team first went to Hainan province to study the effects of the disease on the human body. They then tested thousands of ancient Chinese treatments for malaria symptoms. Nothing worked until 1971, when Tu and her team discovered a compound in sweet wormwood that was able to fight the malaria-carrying parasites.
The compound, artemisinin, proved 100 percent effective on test animals. When Tu and her colleagues tested the substance on themselves and 21 patients in Hainan, everyone fully recovered.
Tu was awarded the Nobel Prize in Medicine in 2015. She is the first Chinese woman to receive a Nobel Prize, and the first Chinese person to receive the Nobel Prize in medicine.
Yeoh embodies elegance on screen
By Chloe Morales | Staff Writer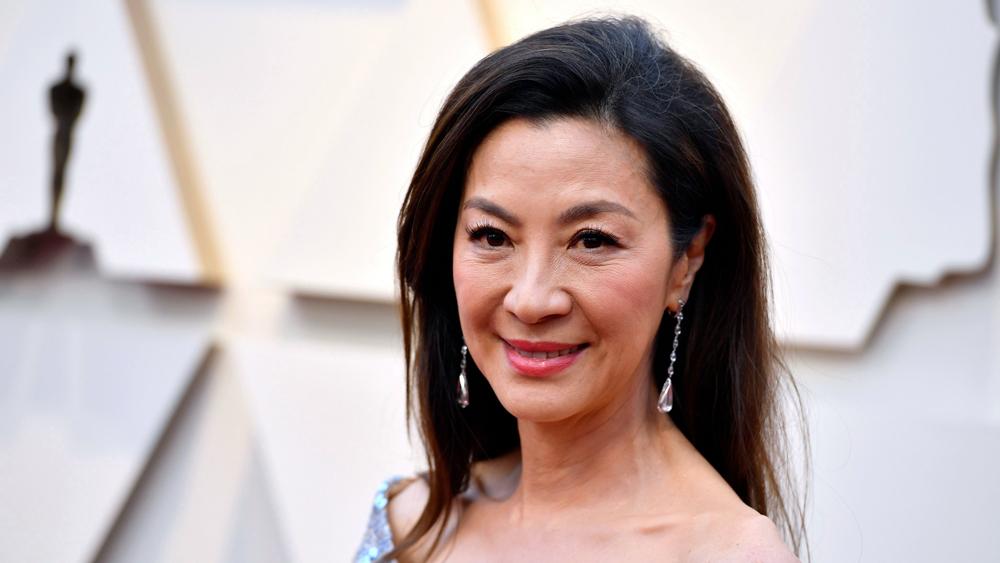 Born in Malaysia to a lawyer and a politician, Michelle Yeoh grew up with an abundance of opportunities. At the age of four, she entered the spotlight as a ballet dancer.
According to IMDb, Yeoh moved from the dance scene to pageantry, winning titles such as Miss Malaysia and Miss Boomba. She also worked on a commercial with actor Jackie Chan.
Yeoh co-starred in the 1997 American film, "Tomorrow Never Dies," but her acting career gained the most recognition when she starred in the hit film, "Crouching Tiger, Hidden Dragon." This role landed Yeoh a BAFTA nomination for "Best Actress" in 2000. Part of her fame came from her ability to perform her own stunts.
Yeoh told Vanity Fair that "Hong Kong's action scene 'was very much a man's world.'" Yet she was determined to represent women as strong and dignified in each of the roles she played.
Although she has been acting for decades, Yeoh is best known for her role as Henry Golding's mother in the 2018 film "Crazy Rich Asians."
Playing diverse roles, Yeoh acts as a representative for women and Asian Americans. Her strength can be seen on and off the screen.
Wells-Barnett: controversial journalist leaves legacy of strength, resilience
By Lam Chung | Staff Writer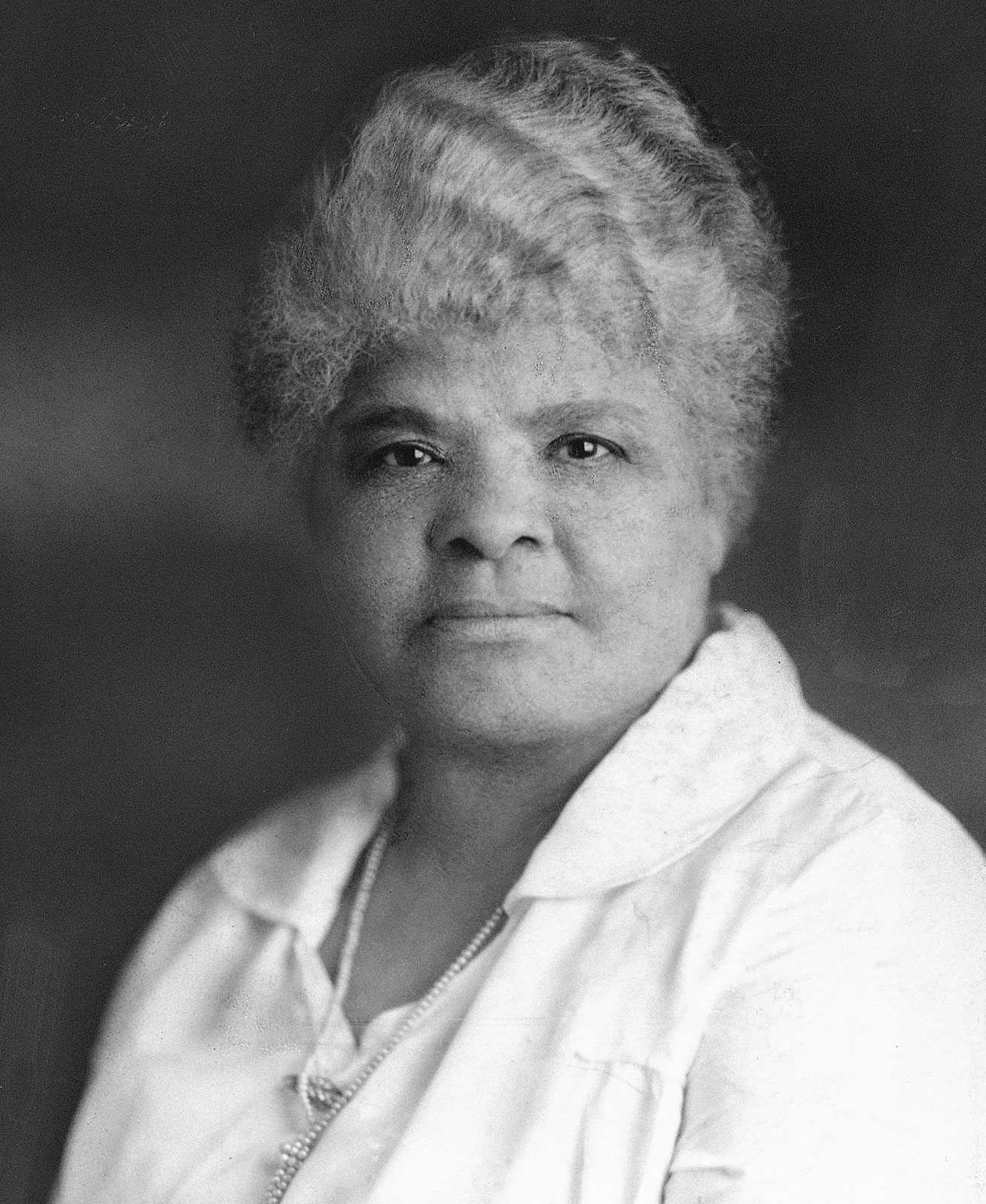 Born into slavery, Ida B. Wells-Barnett grew up in Holly Springs, Mississippi, during the civil war. After both her parents and her younger brother died from the yellow fever epidemic, she had to pick up teaching at the age of 16 in order to support her five younger siblings. She then moved to Memphis, Tennessee, in order to pursue her career in journalism, where she would write for multiple publications.
After one of her friends became a victim of lynching, she became a voice of the anti-lynching movement, and in 1892 wrote an expose on lychings and white mob violence. This caused outrage and, as a resul,t she was driven out of Memphis. Still, she continued to voice her opinions on issues regarding civil rights and racism in America.
Wells-Barnett was often ridiculed by white women's suffrage leaders—but continued to be an activist for women's rights. As a result of being discriminated against by the women's suffrage leaders, she became one of the founders of the National Association for the Advancement of Colored People (NAACP), intersecting the issues of both the civil rights movement and the women's suffrage movement.
Steinem's voice, the voice of every female
By Ashley Lau | Staff Writer
"Women are always saying, 'We can do anything men can do,'" stated Gloria Steinem, "But Men should be saying 'We can do anything women can do.'"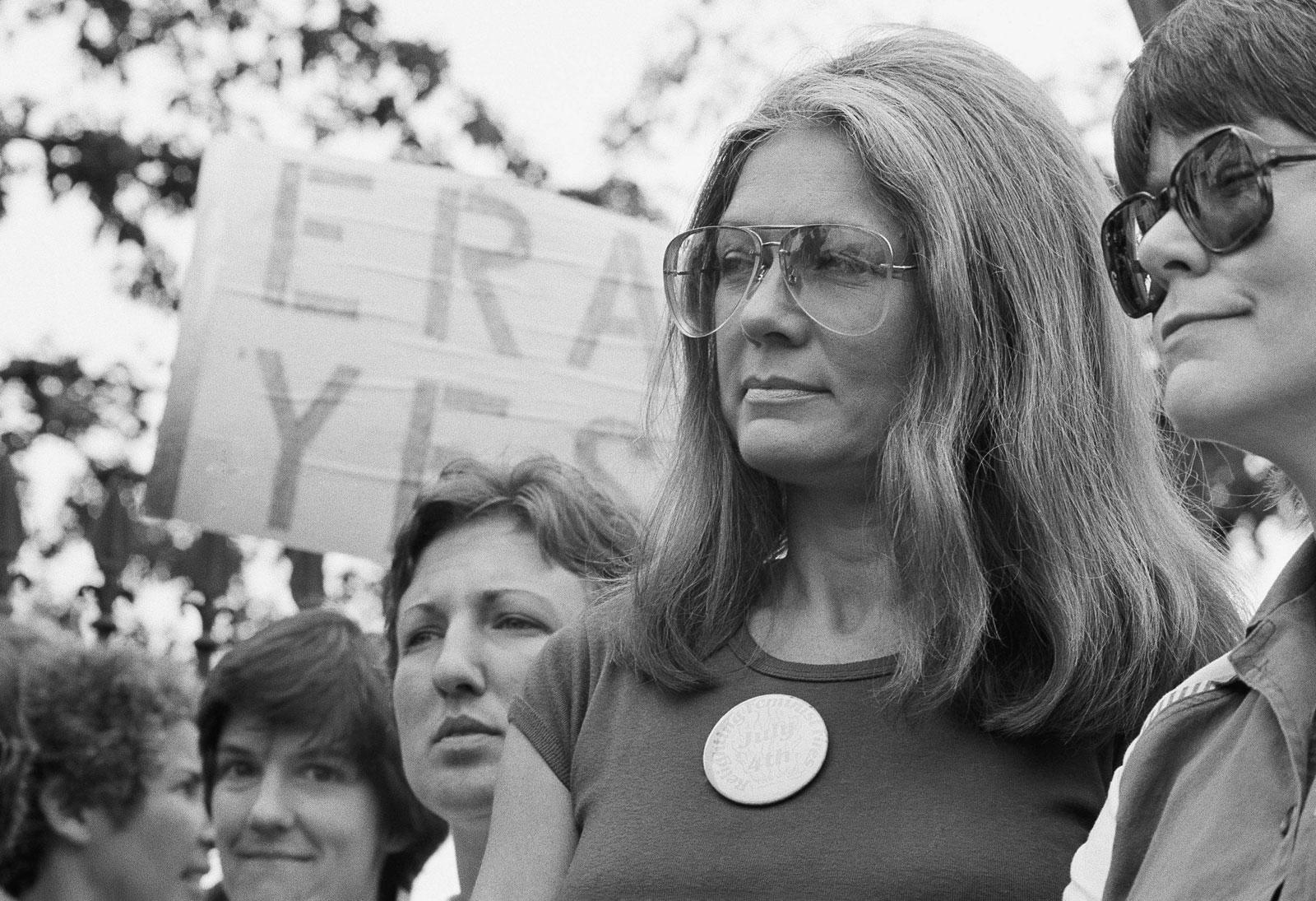 Steinem was born on Mar. 25, 1934, and was the granddaughter of the former president of the Ohio Women's Suffrage Association. After Steinem graduated from Smith College in 1956, she spent two years in India writing for their publications, influenced heavily by Gandhian activism.
Steinem became involved with feminism in 1968 after joining the feminist group, Redstockings. In 1971, she formed the National Women's Political Caucus, a group that continues to work to advance the number of pro-equality women in elected and appointed offices at a national and state level. In 1972, she started "New York" and "Ms.," magazines that relayed contemporary issues from a woman's perspective.
Steinem also won an Emmy in 1993 for her documentary on child abuse.
In 2013, she received the Presidential Medal of Freedom from President Barack Obama and. Later, Steinem received the Freedom Award from the National Civil Rights Museum.
Steinem lived a rich life in which everything she did, she did with purpose. She helped pave the way for many people and continues to play a role in shaping an equal path for women. Steinem is the voice everyone wishes they could have.
Sindi breaks glass ceiling in biotechnology
By Kaylee Chan | Junior Editor
Saudi Arabian scientist Hayat Sindi is far from a household name, but her accomplishments are revolutionary in the field of science and beyond. Born in 1967, she is now a leading expert in biotechnology best known for inventing a biomedical sensor that allows disease detection from a piece of paper, greatly decreasing the cost of diagnoses for many regions of the world.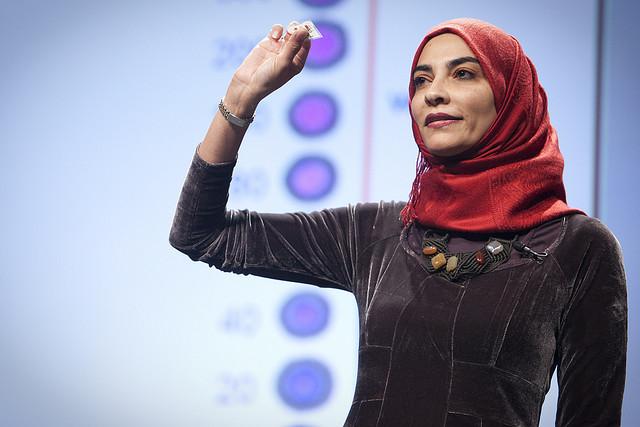 As the first woman in the Persian Gulf to get a doctorate's degree – she completed her studies at King's College of London and the University of Cambridge, both in England – Sindi has held many positions in which she has promoted education in the Middle East, a place where women have limited opportunities. She has served as a Goodwill ambassador to encourage young women to go into STEM, and was chosen to be part of Saudi Arabia's highest consultative body.
Sindi also helped launch programs such as 'Diagnostics for All' and the Institute for Imagination and Ingenuity, encouraging innovation in the developing world.
Sindi's success represents a great breakthrough for Middle Eastern women pursuing education, especially in the STEM field. Her work not only has merits when it comes to research and saving lives, but also paves a path for others like her to follow.
O'Keeffe, mother of American Modernism
By Vanessa Wang | Junior Editor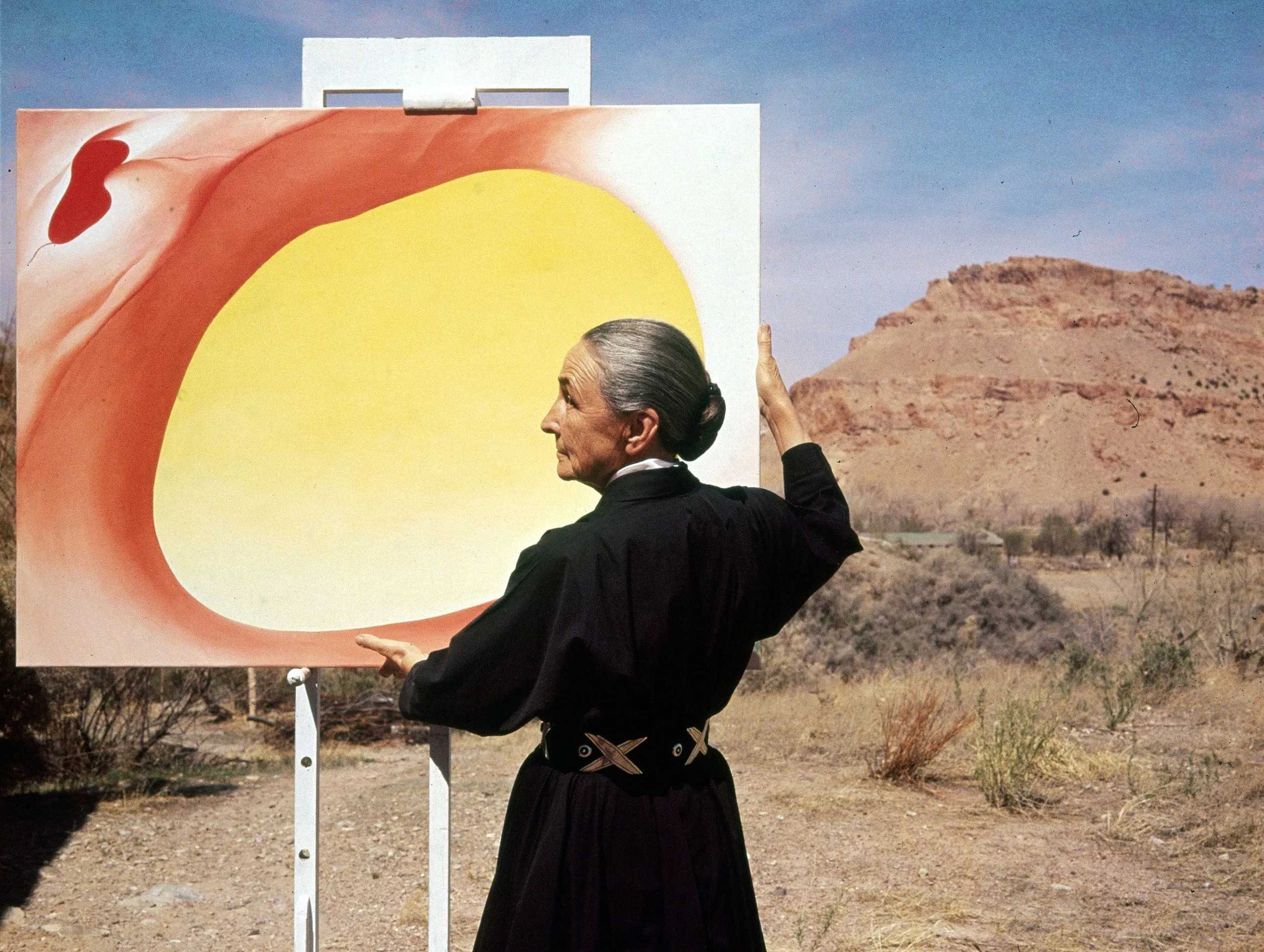 Georgia O'Keeffe was born in Wisconsin in 1887. She attended the School of the Art Institute of Chicago from 1905 to 1906 before moving to New York City the following year to study at the Art Students League.
In 1915, she began experimenting with artist Arthur Wesley Dow's theory of exploring oneself through art, which drastically shifted her artistic practices from realism to more abstract, expressive pieces. O'Keeffe began a small series of charcoal drawings that simplified natural forms such as plants into vibrant combinations of lines and shapes.
Those drawings were exhibited at Gallery 291, a pioneering gallery she would frequent exhibitions at. Through this connection, O'Keeffe was integrated into the Stieglitz Circle, a group of friends and artists who championed modernism in the United States.
In the mid-1920s, she became recognized as one of the most significant American artists of her time.
Later in her life, O'Keeffe moved to New Mexico where she created many paintings depicting the landscape. She also spent much of her older years traveling internationally and creating artworks of the places she visited.
O'Keeffe was honored with the Medal of Freedom, the National Medal of Arts, and membership in the American Academy of Arts and Letters. The Georgia O'Keeffe Museum in Santa Fe is the first museum in the United States dedicated to a female artist.
Lovelace, first computer programmer
By Tyler Dang | Staff Writer
Ada Lovelace was an English mathematician known for being "the first computer programmer" due to her authoring an algorithm for a computing machine in the mid 1800's.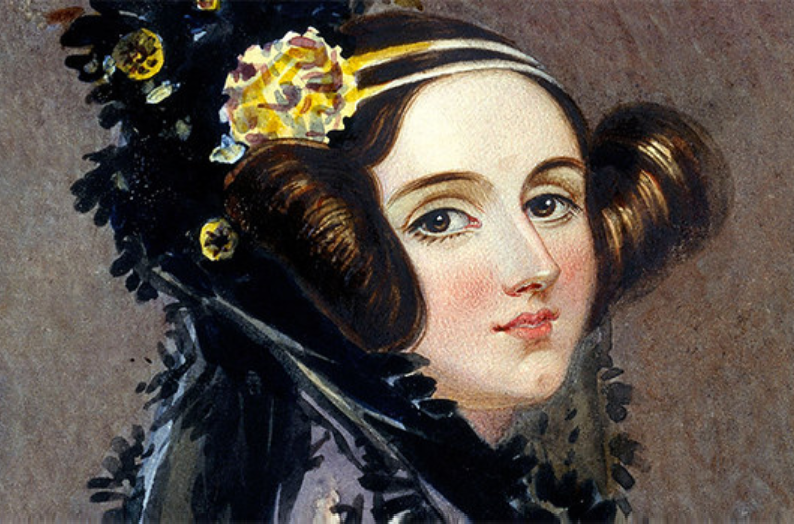 Lovelace was born in 1815 and was the only legitimate child of Lord Byron, the famous poet. After her father's death, she insisted on learning mathematics and science. Though those topics were not common fields of study for women in the 1800's, Lovelace continued to pursue them throughout her life and showed a talent for numbers and language. In fact, she theorized mathematical schemes to win at gambling in her later life.
In 1833, Lovelace met inventor Charles Babbage, who mentored her in computer engineering. She was later asked to translate an article about Babbage's analytical engines. While she was translating the article, she added some of her own observations and notes, which described the use of codes and repetition of instructions.
On November 27, 1852, Lovelace died and was buried next to her father. Though her works were not discovered until the 1950's, her theories contributed to the invention of the computers that we use today.
Little known but beloved musical legend, Salonga
By Halle Fukawa | Editor in Chief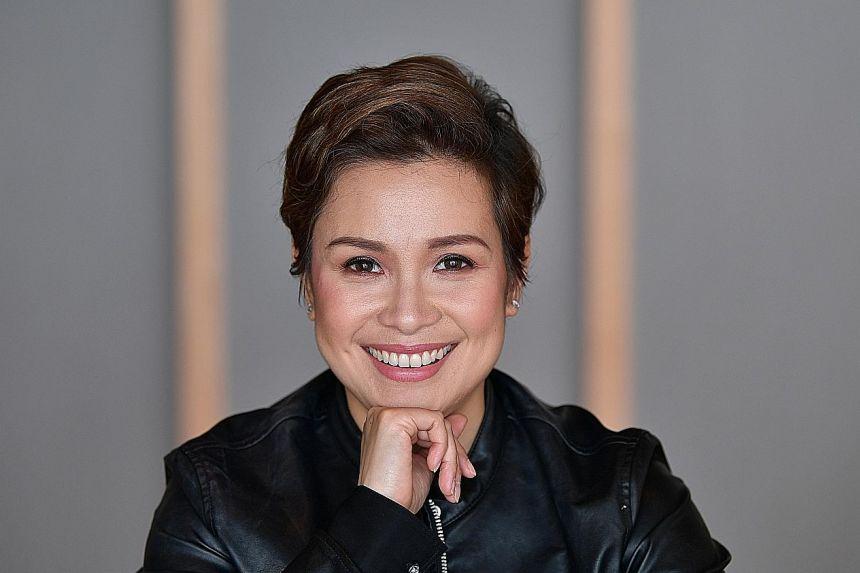 As one of the most prominent singers in the world of musical theater, Lea Salonga is a celebrity that many know, even if they do not know it.
The Filipina performer is best known for her Tony Award-winning performance in the musical "Miss Saigon" and for singing as Princess Jasmine and Mulan in the respective Disney movies. She was also the first Asian to be cast in the role of Eponine in "Le Miserables."
Since starting her performing career at age seven, Salonga has hosted her own TV show, "Love, Lea," and has released nine of her own albums, her first of which, "Small Voice," was certified gold in the Philippines in 1981.
According to the LA Philharmonic, Salonga's "powerful voice and perfect pitch" has won her awards like "the Olivier, Drama Desk, Outer Critics Circle, and Theatre World Awards."
In addition, Salonga was celebrated as the first Asian to win a Tony award in 1991 and has performed on world-renowned stages like the Sydney Opera House, Carnegie Hall, Disney Concert Hall, and, of course, Broadway.
In October of 2010 she was appointed as a United Nations Food and Agriculture Organization Goodwill and Ambassador.
Currently, Salonga is a judge on the Philippine version of "The Voice" and "The Voice Kids" and lives in the United States with her husband and daughter.
Johnson: human "computer" put men on the moon
By Ryan Sieh | Staff Writer
Creola Katherine Johnson was an American mathematician and employee of NASA whose mathematical calculations made it possible for the first spacecraft to enter orbit around the earth, and later, would help to put a man on the moon.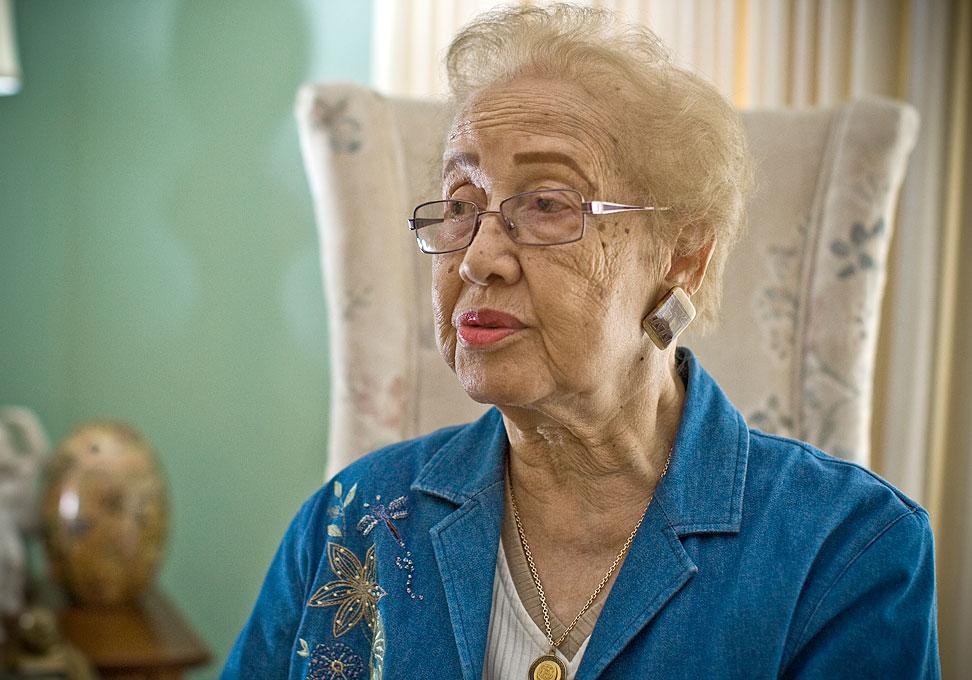 As a young girl, Johnson loved to count. She would count everything, from how many steps she took to church to how many forks and plates there were at the dinner table.
When Johnson was 34, she heard that the National Advisory Committee for Aeronautics (NACA), which is now known as the National Aeronautics and Space Administration (NASA), was hiring African American women to compute math problems. She applied but was not accepted since the positions were filled. She persisted and applied the next year. This time, she was accepted, and was grouped with other women that worked as human "computers."
Johnson researched the use of geometry in space travel. She calculated the paths that the spacecraft would take to orbit Earth. Johnson's math was used by NASA and it succeeded in ultimately landing astronauts on the moon.
Johnson's passion for math changed the space industry. For this achievement, she was awarded the Presidential Medal of Freedom in 2015 and her story was portrayed, along with that of her fellow "computers," in the feature film, "Hidden Figures" in 2017.
Jackson inspired writers, made lasting educational legacy
By Emme Tran | Junior Editor
"No live organism can continue for long to exist sanely under conditions of absolute reality," said Shirley Jackson in "The Haunting of Hill House."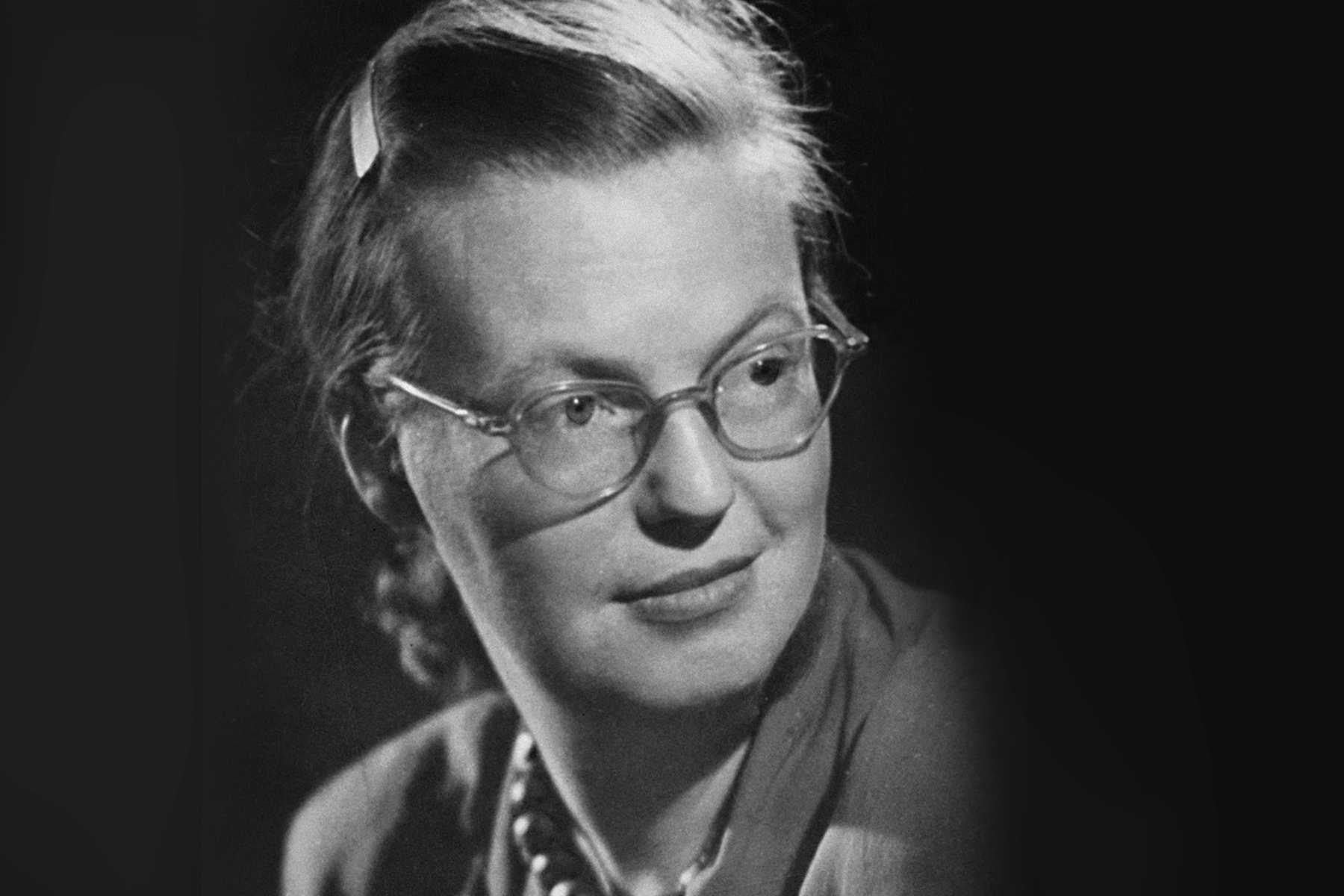 Jackson, born December 14, 1916, was one of the most influential American authors of her time, inspiring other notable authors, from Stephen King to Carmen Maria Machado. Jackson left San Francisco for New York when she attended the University of Rochester in 1936.
In 1937, she transferred to Syracuse University where she published her first short story, "Janice."
After graduating in 1940, Jackson moved to New York City and began having her stories published in The New Republic and The New Yorker, where her short story "The Lottery" was garnered controversy.
She published a variety of works, including novels, which focused mostly on the horror and mystery genres, short stories, two memoirs, and even a children's play.
Jackson passed away on August 8, 1965, at the age of 48, but not without a lasting legacy. Many of her works, including "The Lottery," which is required reading in many U.S. high schools, have been adapted for television. The most recent, "The Haunting of Hill House" anthology series, is based on a horror novel of the same name.
In addition to television, her works have been adapted to film, stage plays, graphic novels, and more.
Golf legend Zaharias promoted women in sports
By Brittany Snow | Production Chief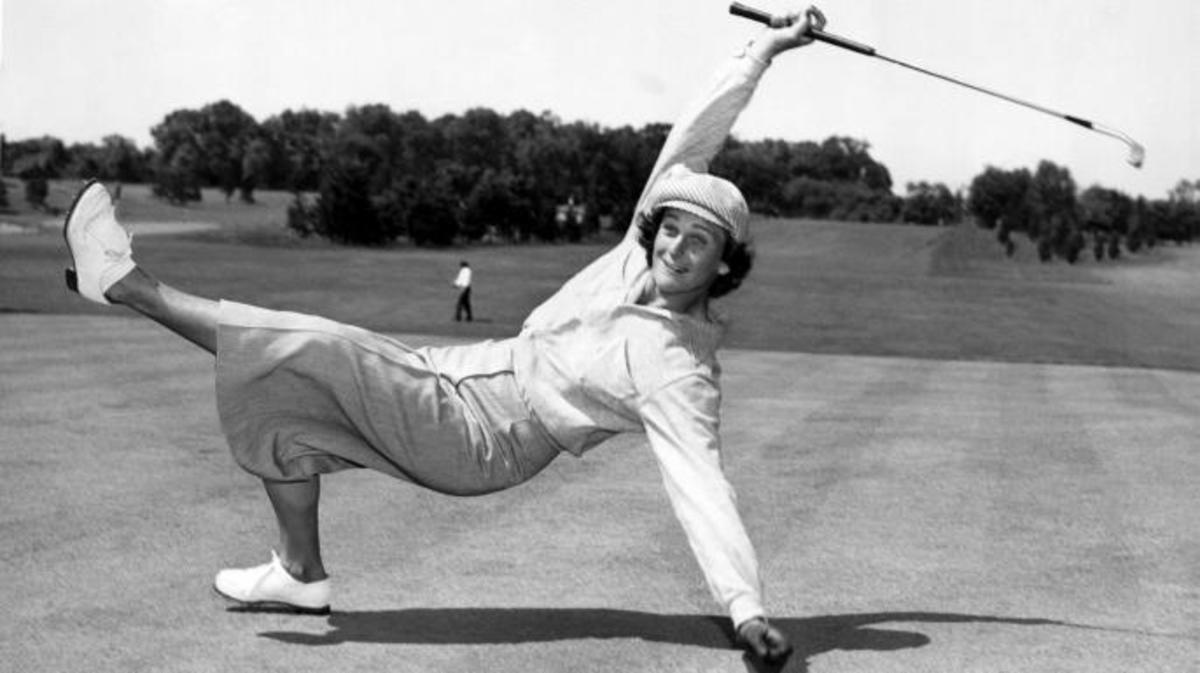 Mildred Ella "Babe" Didrikson Zaharias was born on June 26, 1911, in Port Arthur, Texas. She was an American athlete who excelled in several sports, including baseball, basketball, and track and field. It was golf, however, that Zaharias made her greatest impact.
As an amateur golfer, Zaharias won 13 consecutive tournaments in 1946. The next year, she was the first American to win the British Amateur. Among her 55 tournament victories were three U.S. Women's Opens.
Along with Patty Berg and Fred Corcoran, Zaharias founded the Ladies Professional Golf Association in 1949.
"Every time I tell her story, people have trouble believing everything she was able to do during her life," W. L. Pate Jr., president of the Babe Didrikson Zaharias Foundation, told the New York Times. "And she did so much in so little time."
In 1953, shortly after winning the inaugural Babe Zaharias Open in Beaumont, Texas, Zaharias learned she had colon cancer. By the next year, she had completed an incredible golf comeback, winning her third U.S. Women's Open – by 12 strokes – on the way to five titles and her sixth AP Female Athlete of the Year award.
Her autobiography, "This Life I've Led," as told to Harry Paxton, was published in 1955. Around that same time, she established the Babe Didrikson Zaharias Trophy to be awarded annually to an outstanding female athlete.
Didrikson died of cancer on Sept. 27, 1956 at the John Sealy Hospital in Galveston, Texas. She was 42 years old.
Duckworth becomes female pioneer
By Ashley Voong | Staff Writer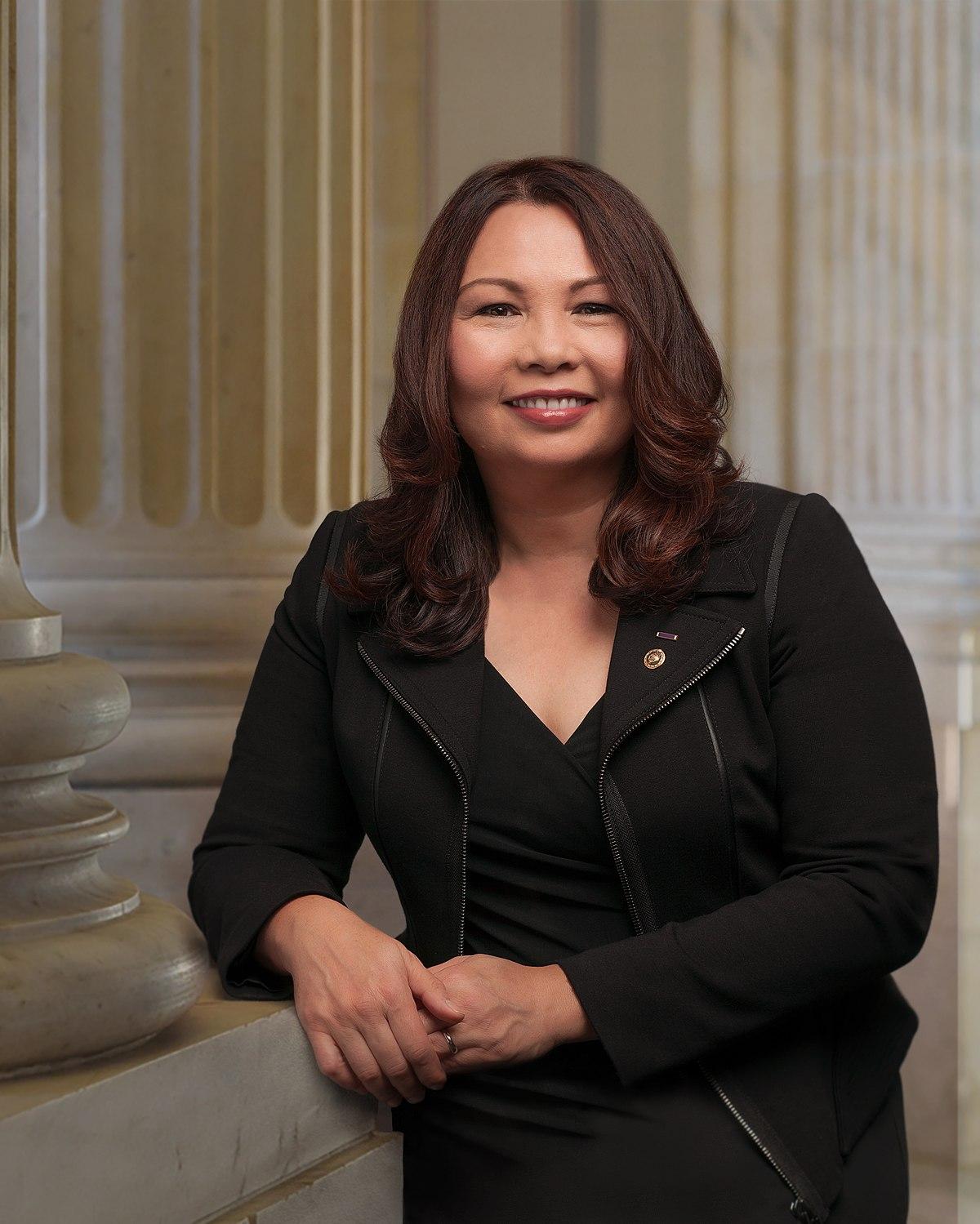 Throughout the life of Illinois Senator Tammy Duckworth, she has defined what it means to be a strong influential woman.
Duckworth, born in Bangkok, Thailand, on March 12, 1968, spent her childhood years moving between Thailand, Indonesia, Singapore, Cambodia, and Hawaii.
She earned her bachelor's degree from the University of Hawaii, her Master's of Arts in International Affairs at George Washing University, and was working on her PhD in political science at Northern Illinois University when she was deployed to Iraq as a Black Hawk helicopter pilot in the Illinois Army National Guard.
During the Iraq War, Duckworth's helicopter was struck by a rocket-propelled grenade, resulting in the loss of both her legs and partial functioning of her right arm. Duckworth was then granted the Purple Heart – a medal of honor awarded to those injured or killed serving their country.
Following her recovery, Duckworth advocated for better medical care for wounded veterans and their families, which led her to pursue a career in politics.
In 2009, Duckworth was appointed Assistant Secretary in the U.S. Department of Veterans Affairs. In 2012, she won a seat in Congress, as a Democrat representing Illinois, becoming the first-ever disabled woman to be elected to the U.S. House of Representatives.
Elected to the Senate in 2016, Duckworth became the second female Asian American senator and the first female senator to give birth while holding office.
Civil rights activist Kochiyama worked alongside Malcolm X
By Bellefontaine Nhan | Staff Writer
Yuri Kochiyama is a Japanese American who is most known for befriending famous Black Nationalist, Malcolm X. She is also known for being one of the leading Asian figures in the American Civil Rights Movement of the 1950s and 1960s.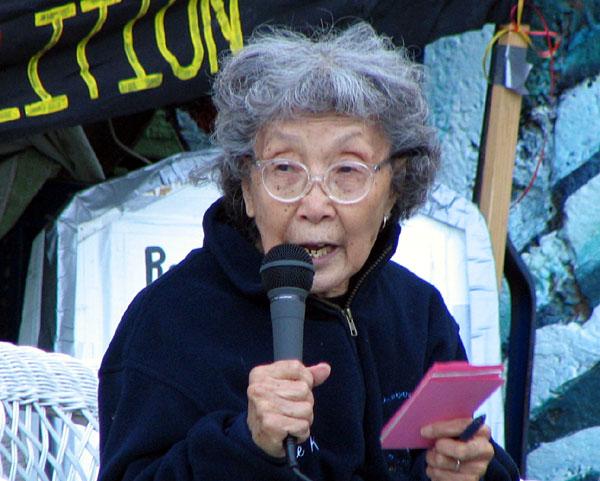 Born in San Pedro, California, in 1921, Kochiyama, or "Sister Yuri," became an advocate for dismantling the racial prejudice that has haunted the U.S for centuries.
Kochiyama and Malcom X had a strong bond and this bond became more concrete as they worked together championing civil rights.
NPR stated, "Kochiyama and Malcolm X stayed in touch through postcards and even a visit to the Kochiyamas' apartment."
As she grew older, Kochiyama continued to participate in activist campaigns. She helped advocate for prisoners that were wrongly accused, like Mumia Abu-Jamal.
Kochiyama made a lasting impression on history that continues to inspire people.
Former California state Assemblyman Warren Furutani told the LA Times, "She was an icon, and icon is not an overstatement."
Baker, multi-talented African American performer
By Brian Ly | Staff Writer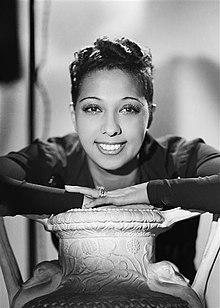 Born in Missouri in 1906, Freda Josephine McDonald grew up in poverty. As an adolescent, she became a dancer to make money, eventually touring with a dance troupe from Philadelphia. When she married, she became Josephine Baker.
At the age of 19, Baker accepted the offer to join an all-Black revue in Paris. Her provocative performances captured the hearts of viewers and led her to become one of the most successful entertainers in France, even appearing in films and operas.
Unlike in the United States, Baker and her castmates were not heavily discriminated against. However, she would have to face racism and prejudice as she toured Europe in 1928.
The start of World War II put Baker's performances on hold as she fled from Paris in 1940 during Nazi advancements. During this time, she used her charisma to conduct espionage for the French Resistance, collecting information from the enemies she performed for at parties and diplomatic functions.
General De Gaulle awarded her the Croix de Guerre and the Rosette de la Résistance for her service. Baker was also named a Chevalier de Légion d'honneur, the highest order of merit for military and civil action in France.
When Baker returned to the U.S., she fought racial injustice and refused to perform for segregated audiences. Baker's flair and charm allowed her to use her platform to promote equality.
Aragon wears many hats, sets records for women
By Ashley Sanchez | Staff Writer
Author, professor, and scientist, Cecilia Aragon, helped change the world.
Aragon is a co-founder of the Latinas in Computing organization and she continuously advocates for and encourages young women to work in the STEM fields.
Aragon's work was honored by former President Obama when he awarded her the Presidential Early Career Award for Scientists and Engineers, also known as PECASE, in 2009. That same year, Hispanic Business Magazine recognized Aragon as one of the Top 25 Women of the Year.
Based on her areas of expertise, Aragon wears many hats. She once stated,"As a professor, I study how people make sense of vast data sets, using a combination of computer science and art."
One of her most recent accomplishments as an educator was being pronounced the first Latina full time professor at the University of Washington.
Perhaps her most unconventional talent is as a pilot. She competed on the United States aerobatic team in 1991 and holds the record for shortest time from first solo in an airplane to membership on the U.S. team.
As an author of short stories and non-fiction novels, Aragon notes that she writes"about how to overcome fear and expand your life until it becomes amazing." And, she has definitely lived this example.