---
Emmett Chappelle: Pioneer, inventor, and scientist
By Ryan Sieh | Staff Writer
"I never considered myself as an astrochemist, even though that was the title they put on me. I was always considered myself a biochemist," said Emmett Chappelle.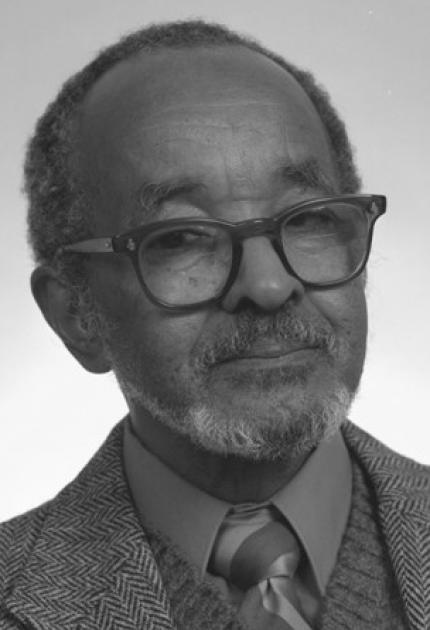 Chappelle passed on Oct. 14, 2019, and was an American scientist known for his contributions to medicine and astrochemistry. He is also known as one of the research chemists that helped NASA discover information regarding bacteria in different compounds and organisms. Chappelle was inducted into the National Inventors Hall of Fame for his work.
He made many significant contributions to the understanding of proteins and their building blocks, amino acids. During his master's and doctoral research, he studied how humans transform one amino acid into another.
He studied extraterrestrial life on other planets, and since no martian soil was ever brought back to Earth for research, Chappelle did not find life on Mars. But to this day, his test is still used on Earth to analyze microbial life.
In 1966, NASA recruited Chappelle to work at the Goddard Space Flight Center, where he continued studying fluorescence and bioluminescence applications.
Chappelle's medical studies allowed him to experiment with different applications. He was able to create a way to quantify seed tension using lasers in agricultural fields, and conducted medical tests to detect bacterial infections in blood and urine.
Little Richard's flamboyant legacy on music
By Brittany Snow | Production Chief
Richard Wayne Penniman, known as Little Richard, was an American musician, singer, and songwriter born in Macon, GA on Dec. 5, 1932. He was a rock and roll pioneer beginning in the late 50s, with hits such as "Long Tall Sally" and "Tutti Frutti."
"He'd just burst onto the stage from anywhere, and you wouldn't be able to hear anything but the roar of the audience," record producer and arranger H.B. Barnum, who played saxophone with Little Richard early in his career, recalled in "The Life and Times of Little Richard" (1984), an authorized biography by Charles White, "He'd be on the stage, he'd be off the stage, he'd be jumping and yelling, screaming, whipping the audience on."
Such mesmerizing performances and triumphant hits led to his inaugural induction into the Rock and Roll Hall of Fame in 1986.
However, his long, successful career came to an end on May 9, 2020, at age 87, when the star lost his battle with bone cancer.
According to the New York Times, Elvis Presley recorded his songs. The Beatles adopted his trademark sound, an octave-leaping exultation: "Woooo!" and Bob Dylan wrote in his high school yearbook that his ambition was "to join Little Richard."
Misty Danielle Copeland, ABT's first prima ballerina
By Jolin Hoang | Staff Writer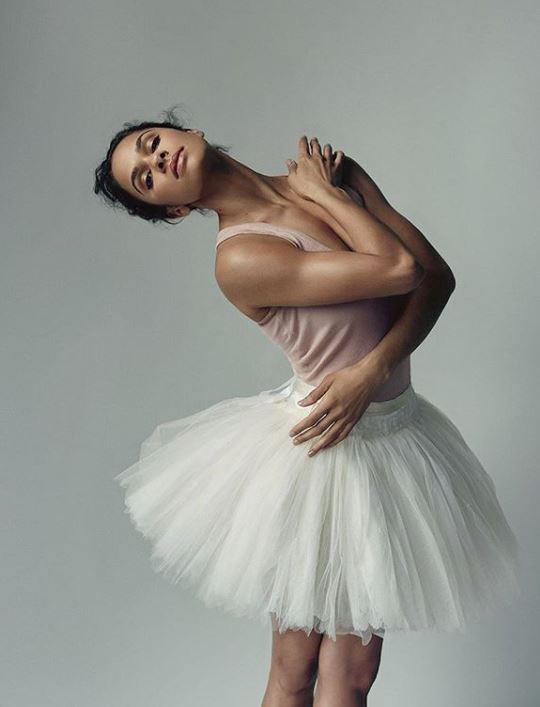 Misty Danielle Copeland is an American ballet dancer for the American Ballet Theatre (ABT), one of the three leading classical ballet companies in the United States. Copeland started her dance journey at the age of 13 and was immediately considered a ballet-prodigy.
Soon after winning the Los Angeles Center Spotlight Award at the age of 15 and spending two workshops with ABT, she officially became a member of the company in the year 2000.
Seven years later, Copeland was appointed as a soloist, and by the age of 25, she was already considered one of the youngest dancers to have achieved this role in ABT.
In 2008, as the only African-American woman in the dance company, she was described as a standout amongst her peers.
On June 30, 2015, she became the first African-American woman to be promoted to principal-dancer in all of ABT's 75-year history. It was ground-breaking because principal-dancer is the highest rank a ballerina can achieve within a professional dance company.
As of this year, there are only sixteen principal dancers at the American Ballet Theatre, of which two of are African-American.
Remembering Edmonia Lewis' revolutionary art
By Sophia Pu | Staff Writer
Mary Edmonia Lewis was a sculptor of Native American and African American descent. She was born free in the North, and went to school in Ohio. Lewis started her career in Boston, working with abolitionists like William Lloyd Garrison and Henry Highland Garnet.
With the help of her connections, Lewis gained publicity in the abolitionist press, though she viewed the attention as tokenism. Lewis became particularly well-known for her busts of Union Colonel Robert Gould Shaw, who led the all African-American 54th regiment during the Civil War.
The sales of those busts allowed her to travel to Italy in 1865. In Rome, Lewis was able to expand her creativity, and she established herself by selling neoclassical sculptures.
Her sculptures often depicted black and indigenous people, with her largest piece being "The Death of Cleopatra." Other works of hers include "Old Arrow Maker," depicting a scene from the poem "The Song of Hiawatha," and "Forever Free," depicting two freed slaves after the Civil War.
As a black, indigenous, woman, who made sculptures of black, indigenous people, in a field of mostly white men, Lewis and her work were groundbreaking. Her art can be viewed at the Smithsonian American Art Museum and the Metropolitan Museum of Art.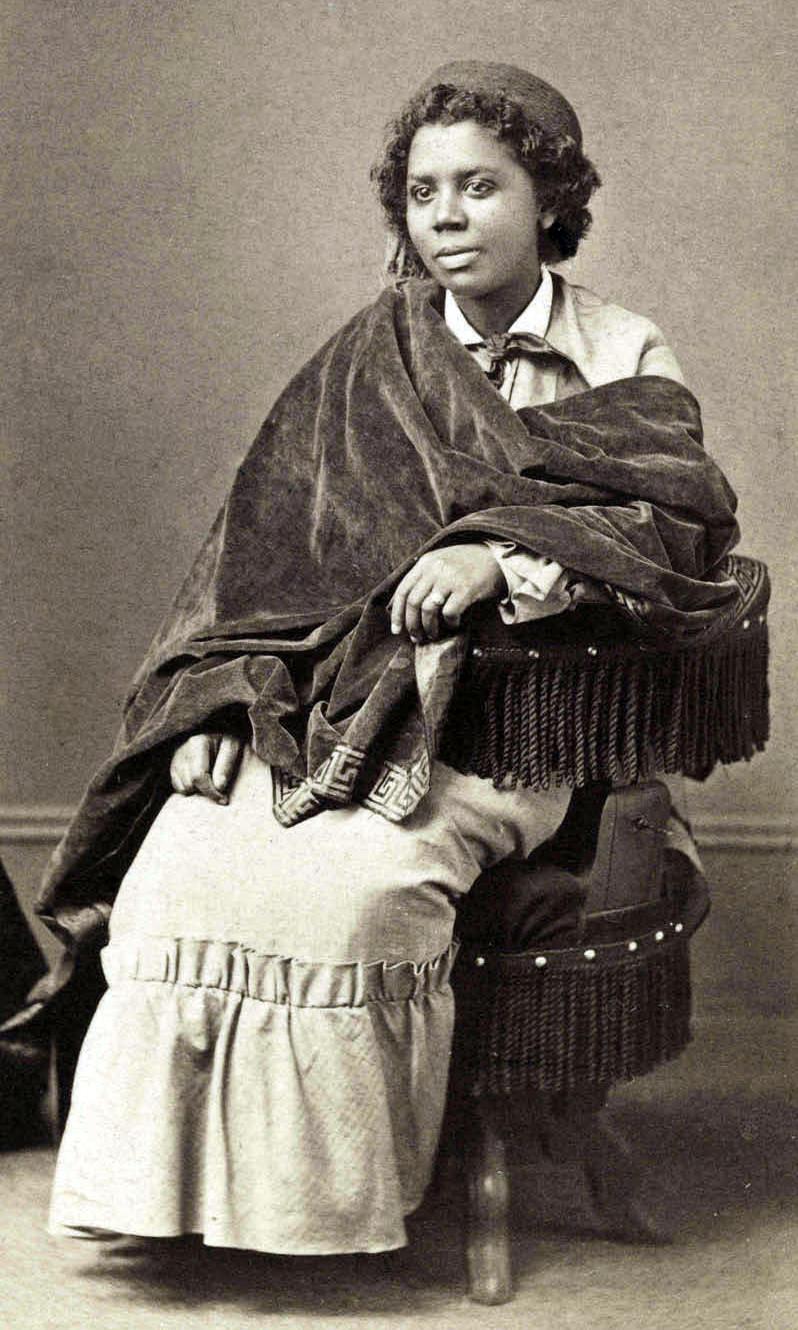 Malcolm X, shaping the world with words
By Tyler Dang | Staff Writer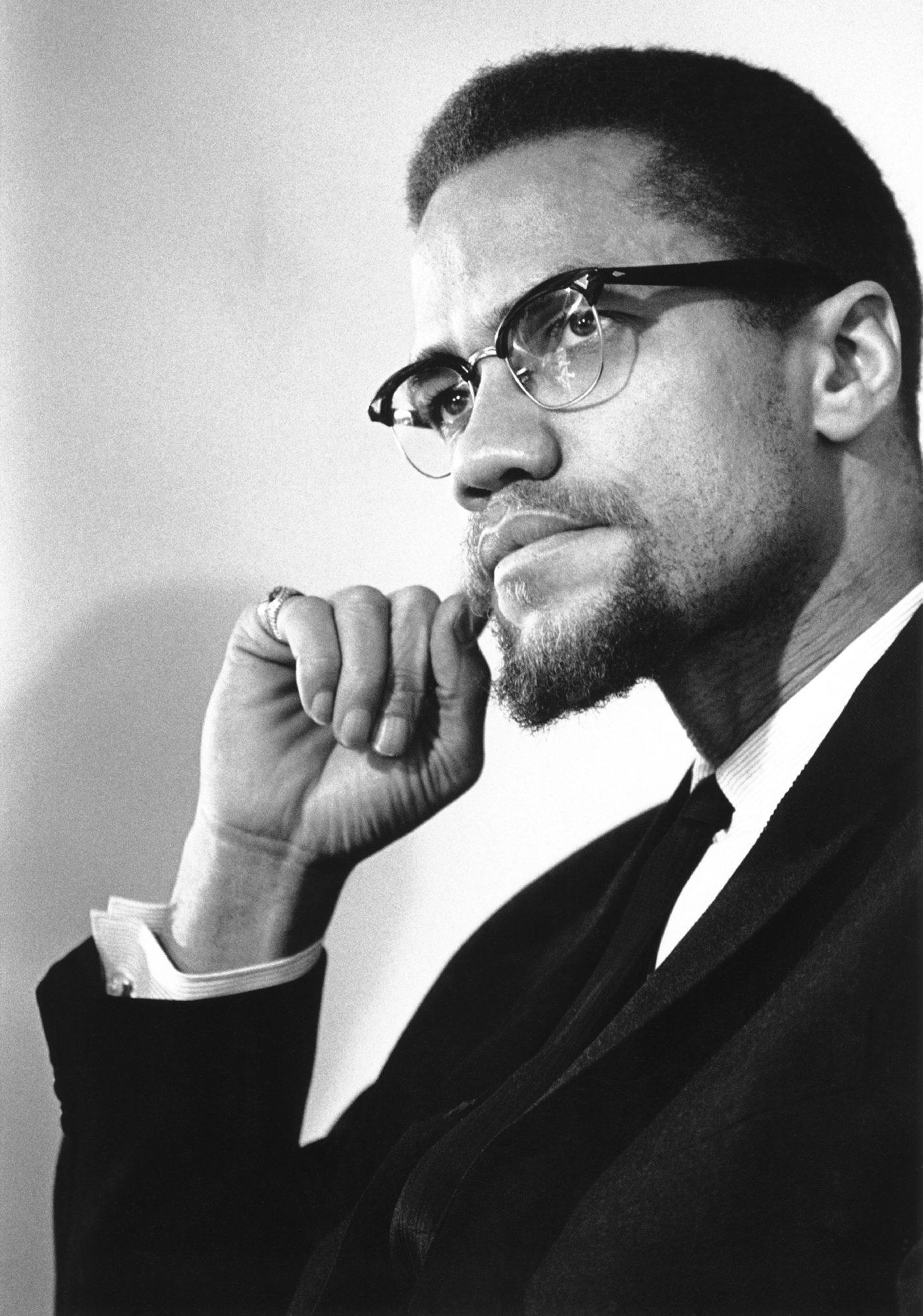 El-Hajj Malik el-Shabazz, or better known as Malcolm X, was an African American leader as well as a large figure in the Nation of Islam. He was notable for his articulate thinking, intellect, and incredible way with words. He had also advocated for civil rights alongside Martin Luther King Jr.
For many years of his life, Malcolm X experienced numerous amounts of racism. His father was believed to be murdered by white racists and his uncle was said to be lynched. With his chaotic childhood, he dreamt of being a lawyer, although he was told he could never become one. He excelled in school and became the intellectual person that people now remember him as.
During the 1960s, Malcolm X vocalized many concepts such as race pride and Black nationalism. He expressed the anger and frustration that many African Americans felt during the civil rights movement. His speeches were intricate and influenced many to advocate alongside him.
On Feb. 21, 1965, Malcolm X was holding a rally for his newly created Organization of Afro-American Unity (OAAU). As he stepped onto the podium to speak, a few men entered the rally and shot Malcolm multiple times. He was taken to the hospital where he succumbed to his injuries and died at the age of 39.
Nearly 30,000 people attended his funeral to pay respects. Malcom X left behind a legacy of African American pride and movements, changing the views of many.
Ava Duvernay's advocacy through art
By Chloe Morales | Staff Writer
Ava Duvernay is an African American film director, writer, and producer, based in California. Duvernay's career was inspired when she was a young girl and her aunt introduced her to "West Side Story."
While attending UCLA, she interned for "CBS News during the OJ Simpson trial," according to womenshistory.org.
She is known for her work on Disney's "A Wrinkle in Time," the Netflix reenactment series of the Central Park Five, "When They See Us," and the Netflix documentary "13th." She received 16 Emmy nominations for her work on "When They See Us."
According to CNBC, she became the first black woman to win the directing award at the Sundance Film festival and the first to direct a 100 million dollar film.
She advocates for African American rights, which is reflected in her work. Her passion for advocacy stemmed from her childhood and desire to help her community.
According to the National Women's History Museum, "In 2010, she started her own film distribution company called African-American Film Festival Releasing Movement (AFFRM) but rebranded the company in 2015 under the name ARRAY to focus on racial and gender inclusion in filmmaking."
She is currently working on three television series.
Remembering Barbara Jordan's impact
By Vanessa Wang | Junior Editor
Texas congresswoman Barbara C. Jordan was born in Houston on Feb. 21, 1996. When she was in high school, a career day speech given by Edith Sampson, a Black lawyer, set Jordan on the path to becoming an attorney.
She started off working in John F. Kennedy's presidential campaign and eventually became the first Black woman elected to the Texas state senate, the first Black Texan in Congress, and the first African-American woman to deliver the keynote address at the Democratic National Convention.
While she was in Congress, Jordan worked to promote women's rights, supporting the Equal Rights Amendment and co-sponsoring a bill to grant housewives Social Security benefits based on their domestic labor. Not only did she fight for women's rights, but she also sponsored legislation that expanded the Voting Rights Act of 1965 to include Latinx, Native, and Asian Americans.
In 1974, Jordan delivered a powerful defense of the United States Constitution to open the Judiciary Committee's impeachment hearing for Richard Nixon. This played a part in Nixon's resignation over the Watergate scandal and won Jordan national acclaim for her rhetoric, integrity, and intellect.
Her impact on United States history has helped shape the country for future generations, who will continue to look up to her legacy.
Bryan Stevenson, champion of equal justice
By Halle Fukawa | Editor in Chief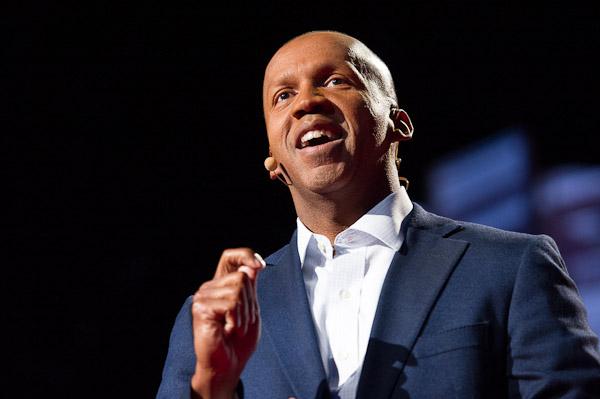 Bryan Stevenson is a public interest attorney and a Professor of Law at the New York University School of Law as well as the founder and Executive Director of the Equal Justice Initiative (EJI). Through his years of anti-discrimination and anti-poverty work, Stevenson has won the reversals and reliefs of hundreds of wrongly accused and convicted people in America. His efforts have brought major racial injustices and predispositions in the U.S judicial system including prison abuse, treatment towards the mentally ill, and minors being persecuted as adults.
These cases include the Walter McMillan case from the years 1988 to 1993, where Stevenson was successfully able to exonerate a wrongfully convicted man from death row. Despite the multiple alibi witnesses, the jury convicted McMillan, a black man with no criminal history, after hearing three white witnesses testify against him with little evidence. This case exemplified the uphill battle that black convicts face in the court system that still functions under systemic racism.
According to the EJI website, Stevenson currently has over 40 doctoral degrees and over 20 awards including the National Medal of Liberty from the American Civil Liberties Union, National Legal Aid & Defender Association Lifetime Achievement Award, Martin Luther King Jr. Nonviolent Peace Prize, and has been named one of Time Magazine's 100 Most Influential People and one of Fortune Magazine's World's Greatest Leaders.
Original inventor of the Murphy Bed
By Ashley Voong | Staff Writer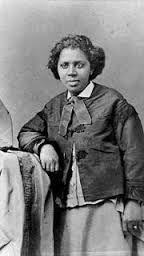 The folding cabinet bed, while uncommon and rarely used today, was an invention designed by Sarah Elisabeth Goode. She was one of the greatest inventors and entrepreneurs in the late 1800s. In fact, Goode was the first African-American woman to receive a patent by the U.S. Patent and Trademark Office in 1885.
However, leading up to her recognition, Goode did not have an easy life growing up. She was born into the world of slavery in 1850. It was not until the end of the Civil War, upon her release, that she was able to move to Chicago to start a new life with her husband.
Together, Goode and her husband became furniture store owners in Chicago. Although, seeing that a majority of her customers were the working class and struggled to find furniture that would fit in their cramped apartments, Goode was inspired to invent a multipurpose bed.
And so, the folding cabinet bed came to be. The bed could be collapsed and serve the purpose of a desk or a drawer. Her practical invention continues to live on and is now known as the Murphy bed.
Goode's legacy continues as Chicago public schools name their science, technology, engineering, and mathematics (STEM) programs in honor of her name.
Roxane Gay, the 'Bad Feminist'
By Lam Chung | Staff Writer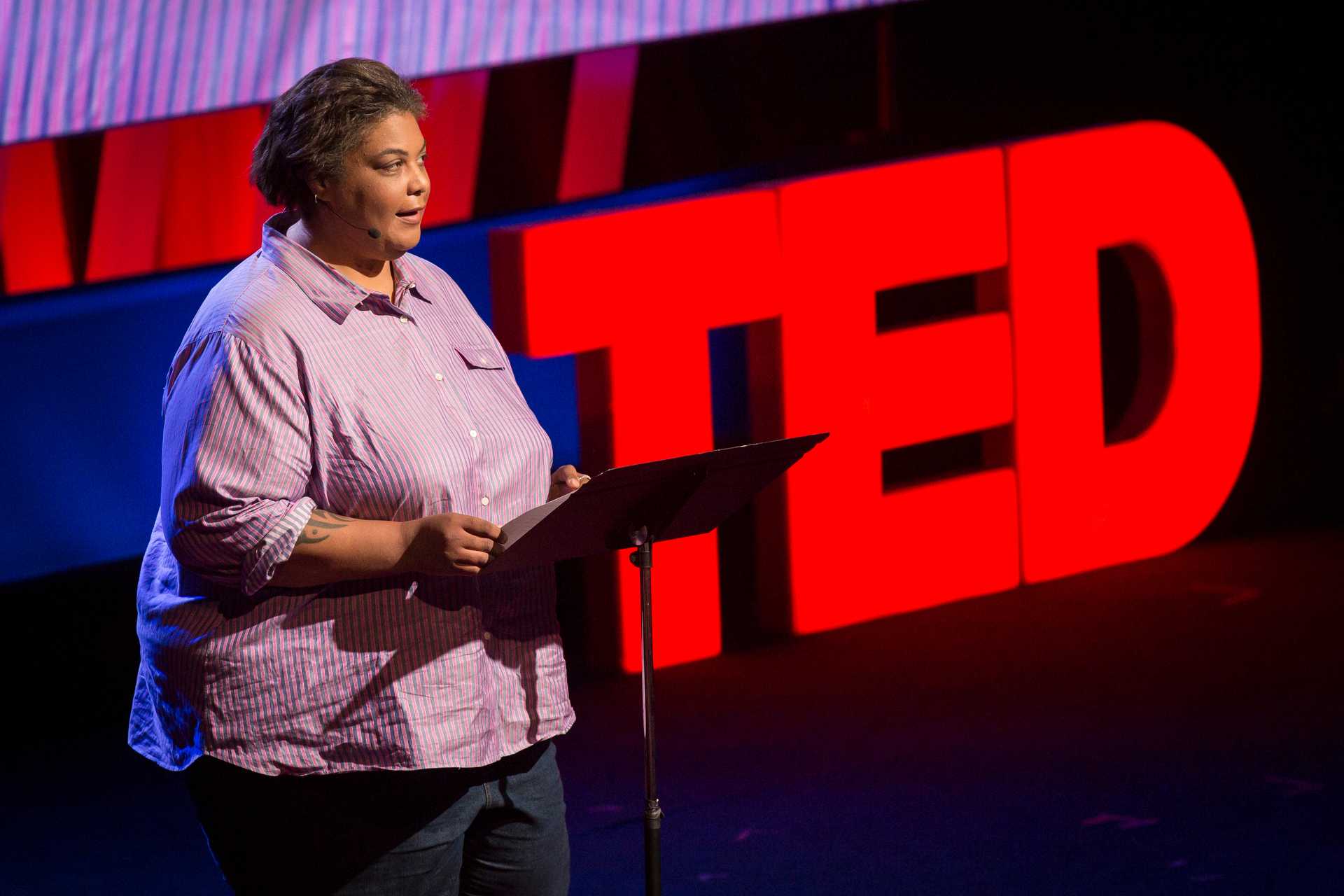 Roxane Gay is the writer of some of the New York Times best selling books including, "Bad Feminist," "Hunger: A Memoir of (My) Body," and national-best-seller "Difficult Women." She is also a contributing New York Times Op-Ed writer.
Having grown up as an overweight Black woman and survivor of childhood sexual assault, Gay has written about her experiences through the perspective of her intersecting identities. Most of her work is done in her happy medium: short stories and commentative essays.
Prior to her career in writing, she studied at Yale university up to her junior year, then attended Vermont College to finish her bachelor's degree. She went to the University of Nebraska-Lincoln for her master's and Michigan Technological University for her Ph.D.
She became a professor at Purdue University and a visiting professor at her alma mater, Yale — all while writing her New York Times best sellers.
"Bad Feminist," her most highly acclaimed book, is a collection of essays exploring how to combat the patriarchy while feeling like a feminist's antithesis, a cultural critique.
Through her highly acclaimed work, Gay has become one of the most vulnerable and poignant essayists of the 21st century, writing about issues regarding the social constructs of race, gender, class, weight, and beauty.
Paving the way for desegregation in schools
By Emme Tran | Junior Editor
On May 17, 1954, the U.S. Supreme Court ruled in the Brown v. Board of Education case that the racial segregation of schools was unconstitutional. In response, several schools integrated accordingly in the following years, including Little Rock Central High School in Arkansas.
On Sept. 4, 1957, nine teenagers, Minnijean Brown, Elizabeth Eckford, Ernest Green, Thelma Mothershed, Melba Patillo, Gloria Ray, Terrence Roberts, Jefferson Thomas, and Carlotta Walls would be the first African American students to walk the halls of Central High School.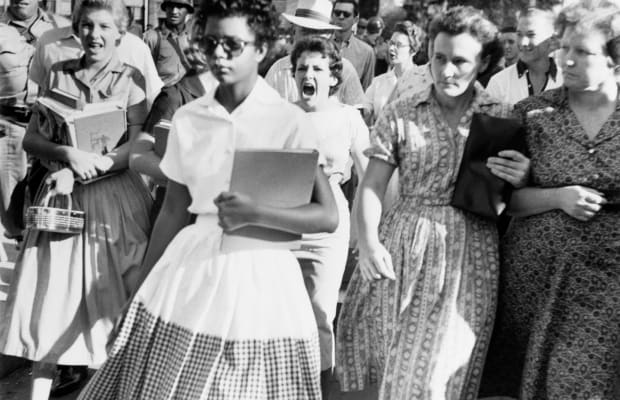 Although the plan for desegregation was legal, racist ideology was still prevalent, forcing the eight students to be escorted to school by the National Guard, with Elizabeth Eckford notably arriving alone. Hostile crowds formed consisting of parents, students, and community members who shouted and threw litter.
The nine students persevered, despite pro-segregation backlash and continued hostility, resulting in harassment towards them or their relatives and even the closures of Little Rock's high schools after one year. However, they each went on to accomplish various achievements throughout their lifetimes.
The Little Rock Nine were not well received, but their determination and strength represented a turning point in history. It amplified the discussion about race and helped push desegregation in education to the forefront of Civil Rights movements.
Reaching for the stars with Mae Carol Jemison
By Brian Ly | Staff Writer
Mae Carol Jemison is an American engineer, physician, and the first African American woman to have travelled into space. She received her master's degree in chemical engineering in 1981 and worked as a general practitioner, making a career change four years later after deciding she wanted to follow a dream she had for the past few years. Jemison applied for admission to the National Aeronautics and Space Administration (NASA)'s astronaut training program and was one of the 15 candidates chosen from a field of about 2,000 people.
Jemison trained for a year before earning the title of science mission specialist, a job that entailed conducting crew-related experiments on space shuttles.
In 1992, with six other astronauts aboard the Endeavour, she conducted experiments on weightlessness and motion sickness during her eight days in space. This flight marked her as the first Black woman in space and showed how much both women and minorities could contribute if given the proper opportunity.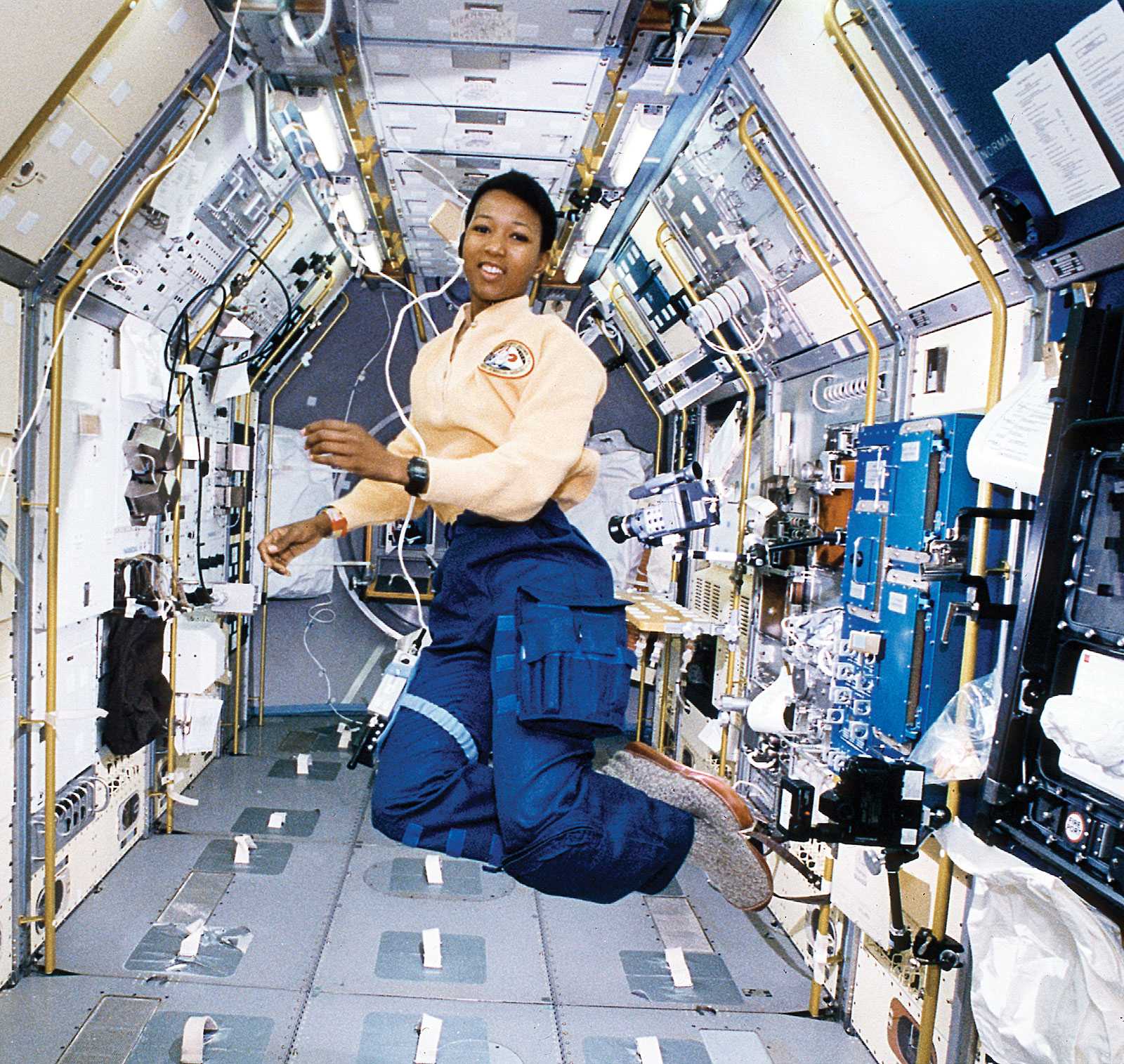 She has been a member of several major organizations, including the American Medical Association, the American Chemical Society, and the American Association for the Advancement of Science (AAAS). Jemison has been recognized with multiple awards and medals. She was inducted into the International Space Hall of Fame in 2004.
Portrayal of truth through art
By Ashley Lau | Staff Writer
"My belief is that it is most important for an artist to develop an approach and philosophy about life," stated Jacob Lawrence, "if he has developed this philosophy, he does not paint on the canvas, he puts himself on the canvas."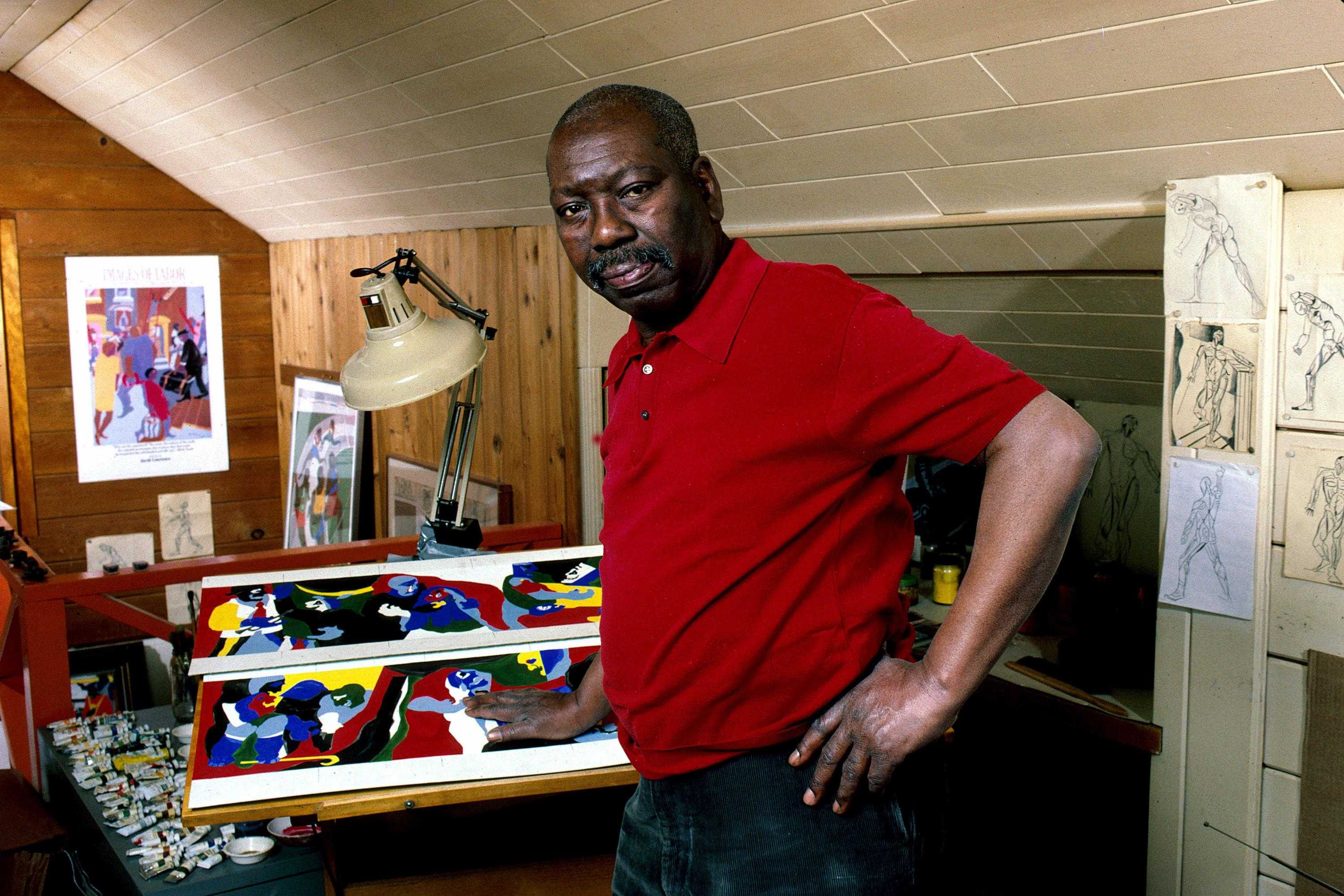 Lawrence began his journey at a community art workshop when he was 13, where he discovered a love for art. He focused on cultural visionaries during the Harlem renaissance, and began painting. His paintings showcased African American experiences in the past and contemporary life in the 1900s: war, religion, and civil rights.
In the early 1940s, Lawrence began working on a series of paintings named "The Migration Series," where he worked on a 60 panel set of paintings illustrating the Great Migration when African Americans moved from the South to the North. This series was shown at New York's downtown gallery, making him the first African American represented by a New York gallery.
Lawrence opened a door through art, a door that American society had hoped to stay closed, a door of truth. As his career began, he ensured that every painting of his told a story of that truth. He shaped the art we view now in schools, in museums, and most importantly, in people's hearts.
Remembering the gift of Cicely Tyson
By Ashley Sanchez | Staff Writer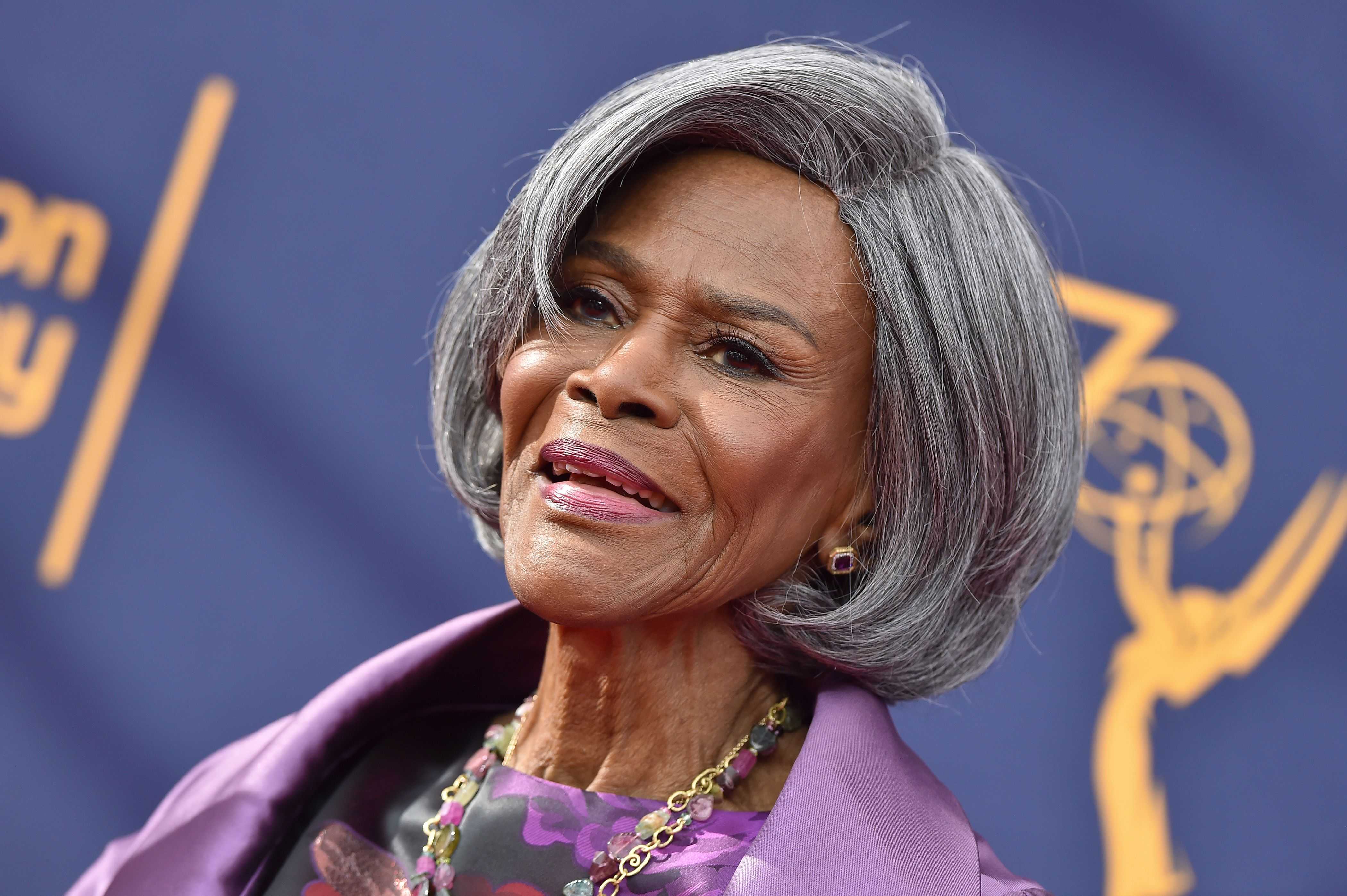 Cicely Tyson once said, "challenges make you discover things about yourself that you never really knew. They're what make the instrument stretch – what makes you go beyond the norm."
This is what she did, at 98 years old, over 25 award nominations over her 65 year career as an actress, she not only thrived off her challenges but was a powerful force of talent and guidance in her industry.
As a young talent who had arisen from humble beginnings, raised by immigrant parents, consistent church go-er most of her life.
Tyson kicked her career off right out of high school with modeling then ventured into acting in movies and tv shows. Courageous as she was, Tyson made it clear any roles in which she deemed to be demeaning to black women and declined.
In the midst of the mourning of her death on Jan. 28, many look back on her talent, beauty and her as a role model. Tyson was one of few who paved the way for black women in her industry and encouraged them to embrace their beauty, the gift of her work will not be forgotten.
Identity through Audre Lorde's eyes
By Kaylee Chan | Junior Editor
Few people over history have captured as unique a life experience as Audre Lorde. Being a black lesbian feminist and poet who rose to prominence in the sixties prompted experiences that were reflected in her writing.
Her first volume of poetry, "First Cities," was published in 1968, and she went on to publish numerous others throughout career. One of them, "From a Land Where Other People Live," was nominated for a National Book Award.
Apart from writing, Lorde also helped established several activist organizations, including Kitchen Table: Women of Color Press, a press that also functioned as a network for women of color, and Sisterhood in Support of Sisters, which worked to help women in South Africa who were affected by apartheid.
From writing about her battles with cancer to stories about racial justice and queer experiences, Lorde's work attests to the history and livelihoods of marginalized groups, both in the poetry world and beyond.
By exploring deep issues such as intersectionalities between race, class, gender, and sexuality, she introduced ideas that broke the norms of the time and gave a voice to issues that remain relevant today.