By Sophia Pu | Staff Writer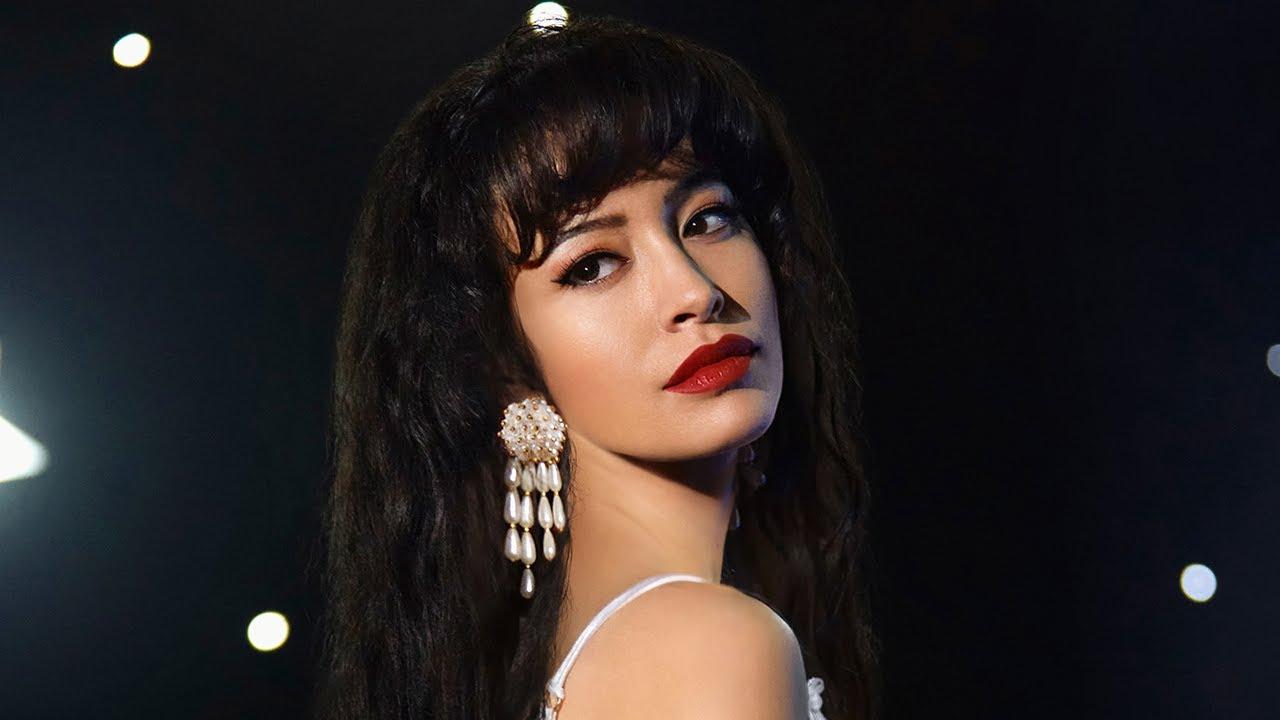 As an Asian American born in the 2000's, I never knew who Selena Quintanilla was, until we watched the 1997 movie "Selena" starring Jennifer Lopez in Spanish class. The movie was a great story, but I still didn't understand how much of an icon she was, and I was hoping that Netflix's "Selena: The Series" would show me why she was so revered. While the show did give me a lot more insight into Selena's family life, it fell short of truly capturing who Selena was.
The series is a biographical drama with two parts. The nine episodes of part one were released on Dec. 4, and can be watched on Netflix. It documents the struggles of Selena (Christian Serratos) as she rises to fame.
Episode one, "Daydream," sums up Selena's childhood, depicting her humble beginnings in a chronological form. Unfortunately, the way the timeline was put together was awkward, as the only indicator of the change in years was the date on the screen and Selena's appearance. Still, the series' snapshots of the Quintanilla family's struggles made it relatable for all audiences. For instance, when Selena and her family had to go on food stamps, even people who had never been food insecure could feel the father's battle between pride and necessity.
The impactful storytelling continued throughout the series, showing the difficulties of songwriting, the tight relationships between the characters, tensions between the band and the record label, and the complications of love while touring relentlessly. There were key moments when the dad, Abraham Quintanilla (Ricardo Antonio Chavira) makes critical decisions for Selena and the family's future. Selena's brother, A.B. Quintanilla (Gabriel Chavarria), also believably illustrates the struggles of songwriting.
In episode two, "Dame Un Beso," Quintanilla gives A.B. a pep talk, and the use of camera zoom-ins, music, and body language made the scene more heartwarming. The audience sees how AB matures into a songwriter, writing the hit "Dame Un Beso" ("Give Me a Kiss").
However, with all the focus on the supporting characters, we don't see much development of Selena.
Selena's personality and impact on her fans were what made her a star. She represented and gave light to the Latinx community, merging her Mexican and American roots seamlessly. She was a woman in a male-dominated field and culture, giving young Latina girls someone to look up to. Selena was not afraid to be herself, a confident girl with dark hair and brown skin. Though the show provides social commentary on what it's like to be Mexican-American, it failed to capture how big of a female inspiration she was.
In episode three, "And the Winner is… ," the series touches on the importance of Latina representation, when Selena has a conversation with Laura Canales (Catia Ojeda), then "Queen of Tejano music." There is also a scene where a girl talks to Suzette about how Suzette was the only female drummer the girl had ever seen. Other than those two scenes, we do not get to see how much hope she gave Latinx youth.
Selena's fashion choices were also a big part of who she was, and the series' costume designers were keen to feature Selena's looks throughout the years. We see how Selena was influenced by fashion, but not how fashion was influenced by her. It would have been a nice addition to show the confidence that Selena instilled in the Latinx community with her signature red lipstick and unapologetic sequins.
All in all, "Selena: The Series" had some beautiful moments of cinematography and emotion. If you want an introduction to Selena's music and a great story about a family band, this series will get you dancing and attached to the characters as they grow. However, it's definitely more of a story than a documentary, so if you want deeper insight into Selena and her legacy, this is not the series for you.