By Lam Chung | Staff Writer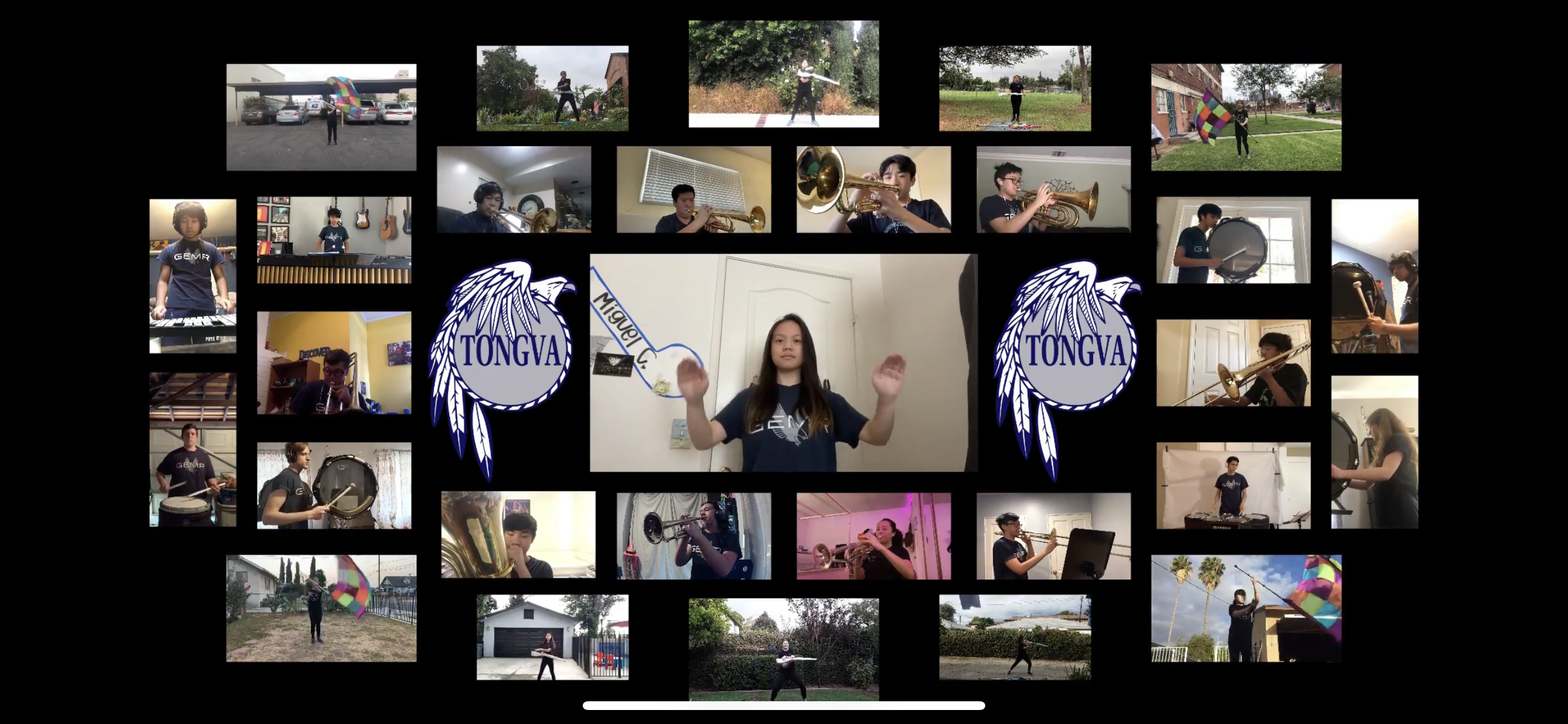 Due to COVID-19, the Gabrielino Eagles Marching Regiment (GEMR) and the Gabrielino High School Orchestra's yearly Holiday Concert was cancelled. In lieu of this annual event, Gabrielino's orchestra has taken a virtual approach to their performances.
On Nov. 13, GEMR and Orchestra students submitted their recorded performances to Google Classroom.
Advanced Orchestra students were given the song "This is Halloween" from the movie "The Nightmare Before Christmas" and Intermediate Orchestra was given the song "Chorale" from "Jupiter from The Planets" to practice and record their parts.
GEMR is doing a full show, which consists of four movements. All of the music that was performed were from two different "Cirque du Soleil" shows.
GEMR and Orchestra instructor, Melissa Romero stated, "They had to record themselves playing their part while listening to a 'click track' which is a recording of the piece they are playing with a metronome click accompanying it; this is to keep all students playing in time."
Romero then collected the videos and sent it to a professional videographer in order to piece the performance together. Due to each player's part being pre-recorded, the professional had to sync up the audios to create a cohesive performance.
The format of the video zooms into different students playing their respective instruments, as they are not seated together like they would be during an in-person performance.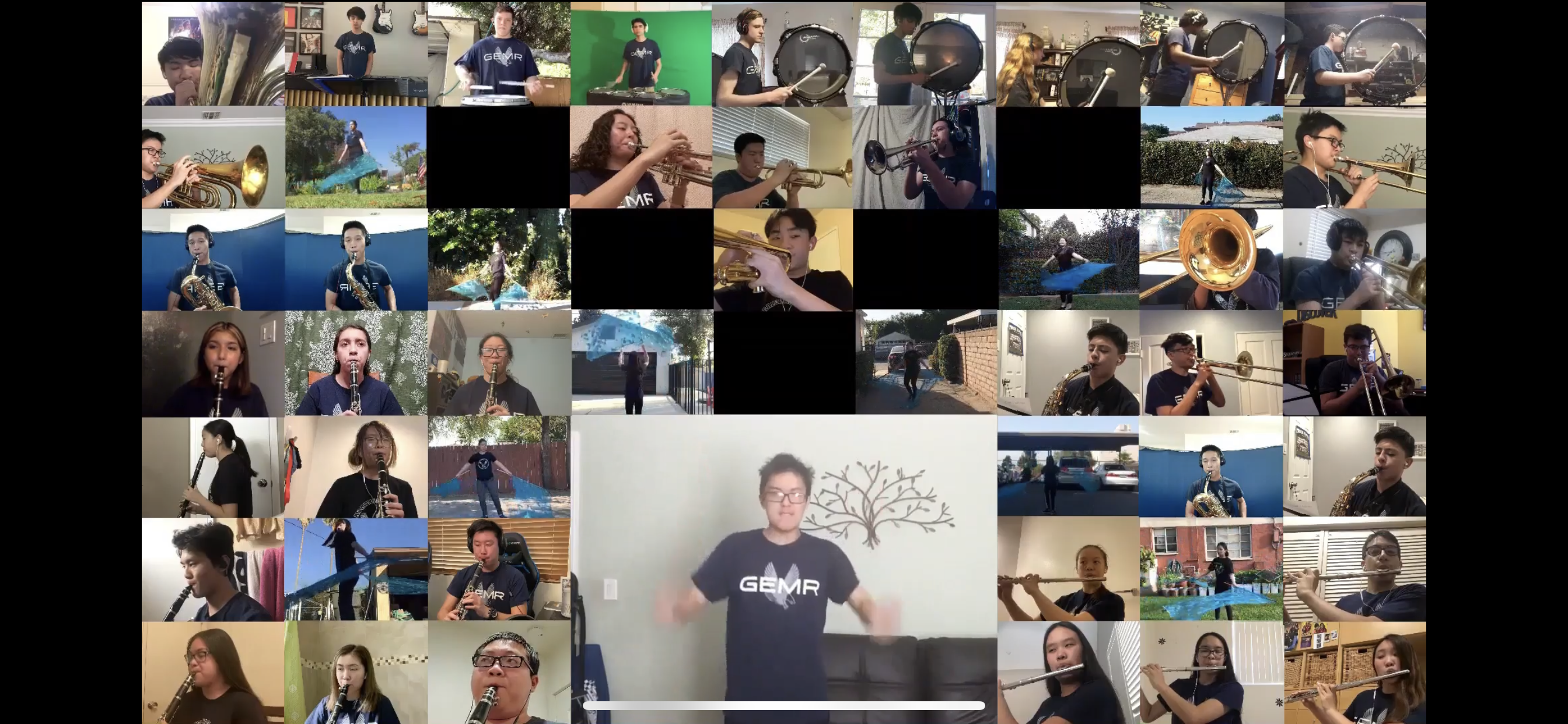 "Overall, it's definitely a new experience for me and it's not my favorite method of performing," said Advanced Orchestra student, Trisha Tanaka, "but I'm really glad that I can still participate in orchestra this year and that I still get to practice and see my fellow classmates along with improving with them."
With lag, internet connection issues, and the inability to meet in person, students could only practice individually, muted in Zoom practice rooms with those who played the same instrument.
Gianna Galvin, Marching Band senior, stated, "[Practicing online] brings this sense of unity within struggle because although it is hard to get everything done and to perfect our craft, we're still pushing through and trying to find ways to be better."
Despite being online, many orchestra and band students felt that music actually helped them get closer to their peers.
Advanced Orchestra student, Helena Huang, said, "Even though we cannot physically see each other and play [with] each other, I feel that we can still get closer as an orchestra through our music, especially when we listen to the finished product of our piece."
The recording will be ready during finals week, and will be available for other students at Gabrielino to watch and listen to during winter break. However, the official date of release is yet to be determined by Romero.