By Vanessa Wang | Junior Editor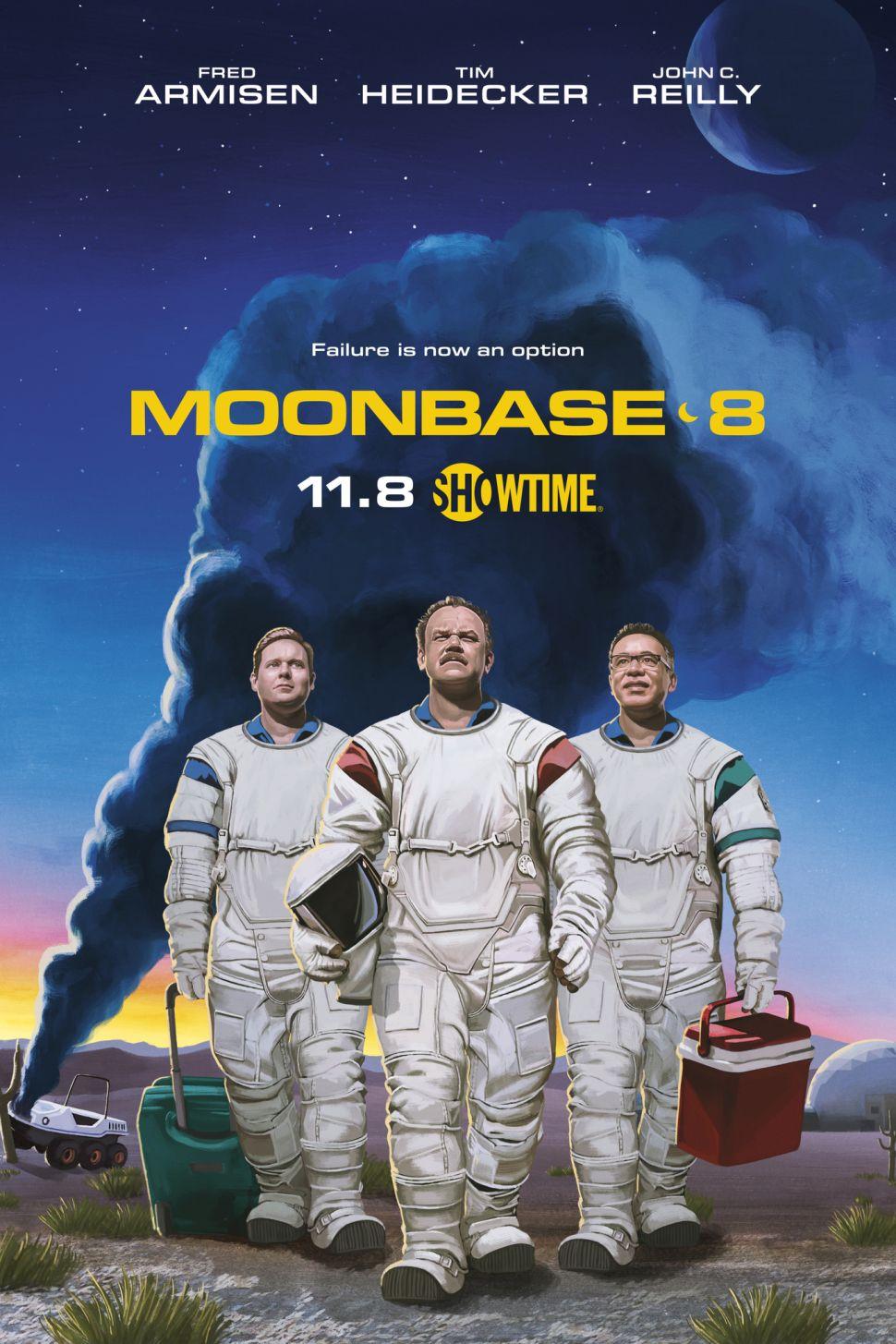 When I first came across Showtime's new comedy series, "Moonbase 8," I thought it seemed mediocre – not terrible, but not worth my time to watch. Unfortunately, after actually watching the show, my first instincts were proven to be correct. 
   This series follows three underqualified and incompetent men, Cap (John C. Reilly), Skip (Fred Armisen), and Rook (Tim Heidecker) struggling as they train to become astronauts at a moon-base simulator in the middle of a desert. They face many different obstacles as they try to prove to NASA that they should be sent on their first lunar mission.
Although the premise of the show seems interesting enough, the execution simply missed the target. The characters are hard to sympathize with and feel more pathetic than funny. The humor is dry and flat, and there are stretches of time throughout the episodes where I found myself asking, "What exactly is the point of this?"
   The actors, although each is individually talented, do not seem to be on the same page. Their complete lack of chemistry prevents them from bouncing off each other in scenes that end up feeling awkward. Their performances feel dysfunctional and disingenuine, which makes it difficult for the audience to emotionally connect to the characters. 
   Cap, the leader of the three astronauts-in-training and desperate to make something of himself, is brought to life by Academy Award and Golden Globe nominee Reilly. Alone, his performance is not bad. However, although the character can be humorous at times, Cap can hardly compare to many of Reilly's other works.
   Comedian Heidecker plays Rook, a devout Christian who wants to spread the word of God into the universe by going to the moon. He is a bland character that very obviously does not belong in space. Heidecker does a fine job playing this naive, plain-vanilla person but, most of the time, Rook is simply not interesting or entertaining enough to enjoy watching.
   The final character, Skip, an insecure man living in the shadow of his father is played by Emmy nominee Armisen. He is able to bring this character to life realistically and. although I thought Skip had the least interesting backstory out of the three, he ended up being the most memorable character because his complexity made him feel more human. 
All three characters had a lot of potential, but writing choices that focused more on bare, unrelatable comedy instead of the plot and character development created a lack of emotional strings for the audience to hold on to, preventing the show from being all it could have been.
   The storyline overall felt slow and never had a clear direction. Each episode was similar to the previous one, and there was no goal, except for the characters' main mission to get to the moon, which seemed impossible given their lack of skills. There was no driving force, no stakes, and although characters had their own basic motivations, these are never elaborated on or used as the focus. Instead, they are mainly used as joke devices. 
As for costumes and production quality, it is clear that the people on set knew what they were doing. The set and characters looked realistic and fit perfectly into the atmosphere of the show. It was well-produced with high-quality visuals, audio, and editing.
   If one is interested in sci-fi movies, this series will be a disappointment. Although space-centered, it does not actually deal with any sort of high-technology or crazy science. It is much more focused on the aspects of the work–– not the actual work done by real astronauts, of course–– that it takes to get somewhere big. 
   "Moonbase 8" tried its best and sadly fell short. If there is ever a need to simply pass time with some mundane entertainment, this series can be found to stream on Showtime. However, this is not the show for viewers looking to enjoy a few laughs.