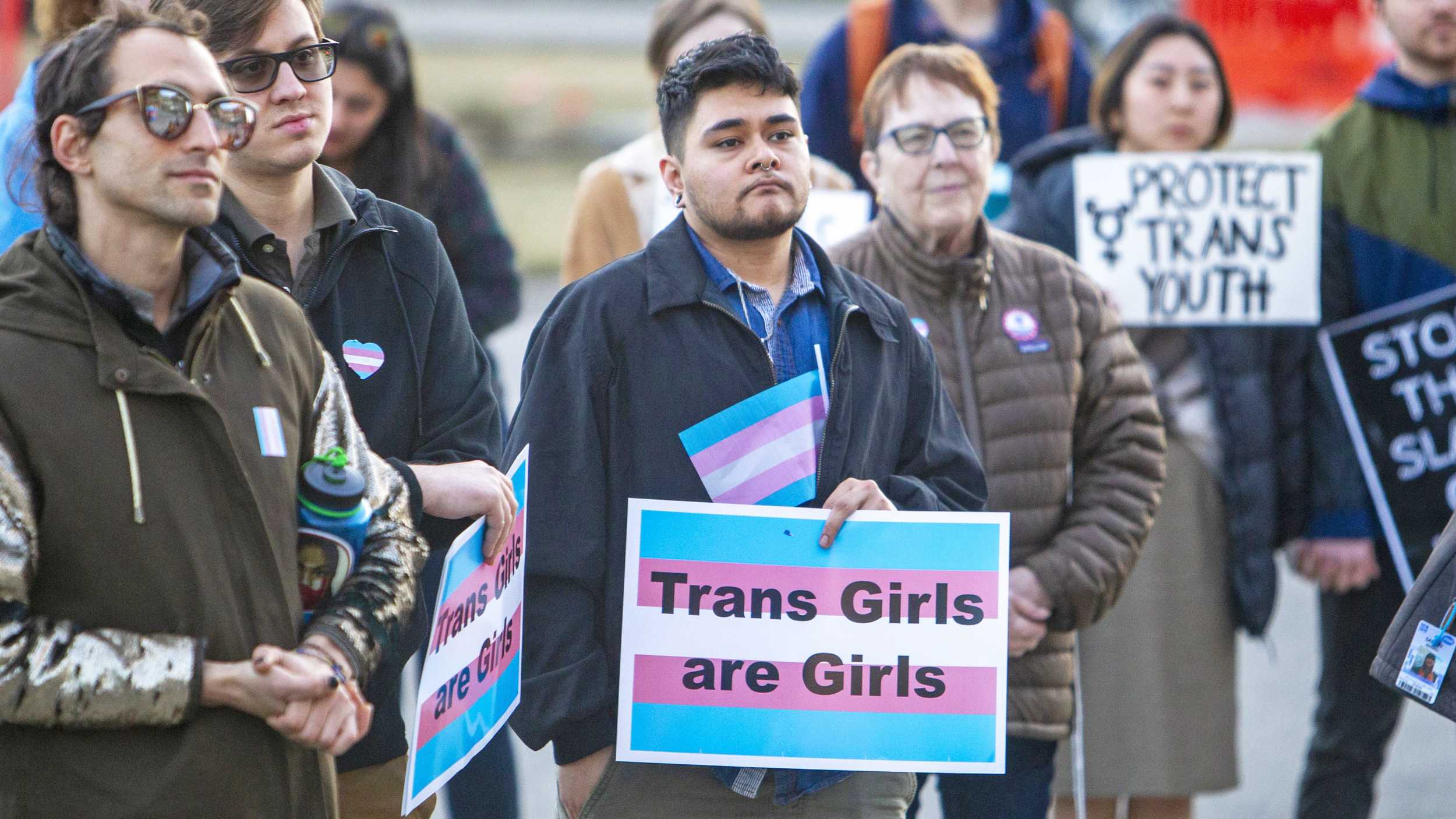 Last year, over 300 anti-trans bills were introduced to State Houses and Senates all over the country. This year, as of March 24, 382 anti-trans bills have been proposed, stripping away vital protections, healthcare, and rights from transgender people. In order to stop these inhuman laws, trans allies must make it clear to politicians that social and legislative action needs to be taken to protect trans rights.
These bills fall into seven general categories: attacking trans identification, free expression, healthcare, civil rights, public accommodations, education, and youth athletics. Over 200 of these bills targeted trans youth specifically.
An absurd 123 healthcare bills were introduced, most banning any sort of gender affirming healthcare to minors. A proposed bill in Oklahoma would even ban healthcare for those under 26 using the assumption that one should not make permanent health decisions until their brain is fully developed. Proponents of the bill accuse doctors of "mutilating" minors without parental consent through gender-affirming surgeries.
Fifty-two bills were introduced regarding trans youth in sports, which would ban them from competing in the sport of their gender. In Wyoming, a bill passed that bans trans girls, but not trans boys, from competing in sports of their gender. Advocates for these bills argue that fairness is key and that trans girls have immutable, biological advantages that require they be banned.
All of these claims are hypocritical or completely false. For both adults and minors, the restriction of transgender rights is cruel and unusual.
Trans rights are healthy and safe for both trans people and society. Studies show that social acceptance and desired medical change are able to reduce depression and suicide rates of trans people to nearly normal levels. Acceptance of trans people allows for more open ideas on gender roles and provides freedom to people.
These anti-trans bills are not made to protect people, rather out of hate and misunderstanding. In some states, there have been more bills looking to ban trans youth from sports than there are trans athletes. In Texas, Republican Governor Greg Abbott enacted a bill that would report supportive parents of trans youth for child abuse.
Hypocritically, these same governors that claim to protect minors do not bother with youth protections like increasing the age of consent, banning child marriage, or restricting breast augmentation surgery for minors. Just last month, West Virginia Republicans opposed a Democrat bill that would prohibit breast enlargement for minors while also passing a bill that will ban gender-affirming care for minors.
Anti-trans bills take away access to life-saving medication, separate loving families, and can kill people. Transgender people are brought to suicide by hateful environments and lack of healthcare. Transgender people are murdered by transphobic people who are pressed on by lies and hate in the media.
In California, it is easy to assume that the world is open to transgender rights. However, we are one of the 43 states to have had an anti-trans bill introduced, and we need to be aware that the nation is losing support for trans people and that we should not sit idle as it happens.
Support for trans people in California is still support for the nation. Reach out to legislators and ask that they advocate for national trans protections. Vote for politicians who openly support trans people and put in the effort to do so.
The hate trans people receive can feel discouraging and impossible to overcome, but it is important to remember that with love, support, and legal action, just like with the rights of racial minorities, women, and gay people, trans people can gain their rights too.