This evening, the Gabrielino High School boys varsity soccer team will play against South El Monte High School in their 15th game of the season. The match will be away at South El Monte from 4:30 to 5:45 p.m., and Gabrielino is expected to win.
   Gabrielino and South El Monte have competed against each other since 2006. Their last match was on Jan. 14, where neither team scored. Last season, South El Monte did not win any of their games. Gabrielino played against them twice, tying 2-2 the first game and winning 5-1 the second time.
   "[To prepare], you've just gotta have [a determined] mentality from the day, from the morning, maybe even the night before," explained senior Gabriel Cardenas Castro, varsity boys soccer captain. "Like, 'I'm gametime ready.' I believe all the players go through that… And once the game starts, that's where we give it our all."
   Also this week were the Eagles' games against the Rosemead High School Panthers and the Arroyo High School Knights. Monday's game against the Panthers took place at Gabrielino while Wednesday's game against the Knights was at Arroyo. Scores were unavailable at press time.
   The team had an away game against Marshall Fundamental Secondary School on Jan. 20. Though many players were missing as a result of injuries and COVID-19, Gabrielino maintained a strong effort to keep the game close. In the end, however, Gabrielino lost, 2-5. 
   "This year I believe all the players have good morale," stated Cardenas Castro. "We're always looking forward to our next games, despite scores that we get from each game. Right now with COVID, a lot of our players are out, but we're still trying our best, still persevering."
   Due to a rise in COVID-19 cases, the team's game against Arroyo on Jan. 5 was rescheduled to Jan. 19. After two weeks of being quarantined and unable to play, sophomore Peyton Robertson, the boys varsity goalie, returned to the field. Sophomore Keizo Yasui, the right back, also returned.
   Even with their right back and goalie present, Gabrielino lost, 2-4.   
   After several close attempts at scoring, Gabrielino lost 0-2 to El Monte High School on Jan. 13. Gabrielino displayed a strong defense despite having several players out on isolation orders.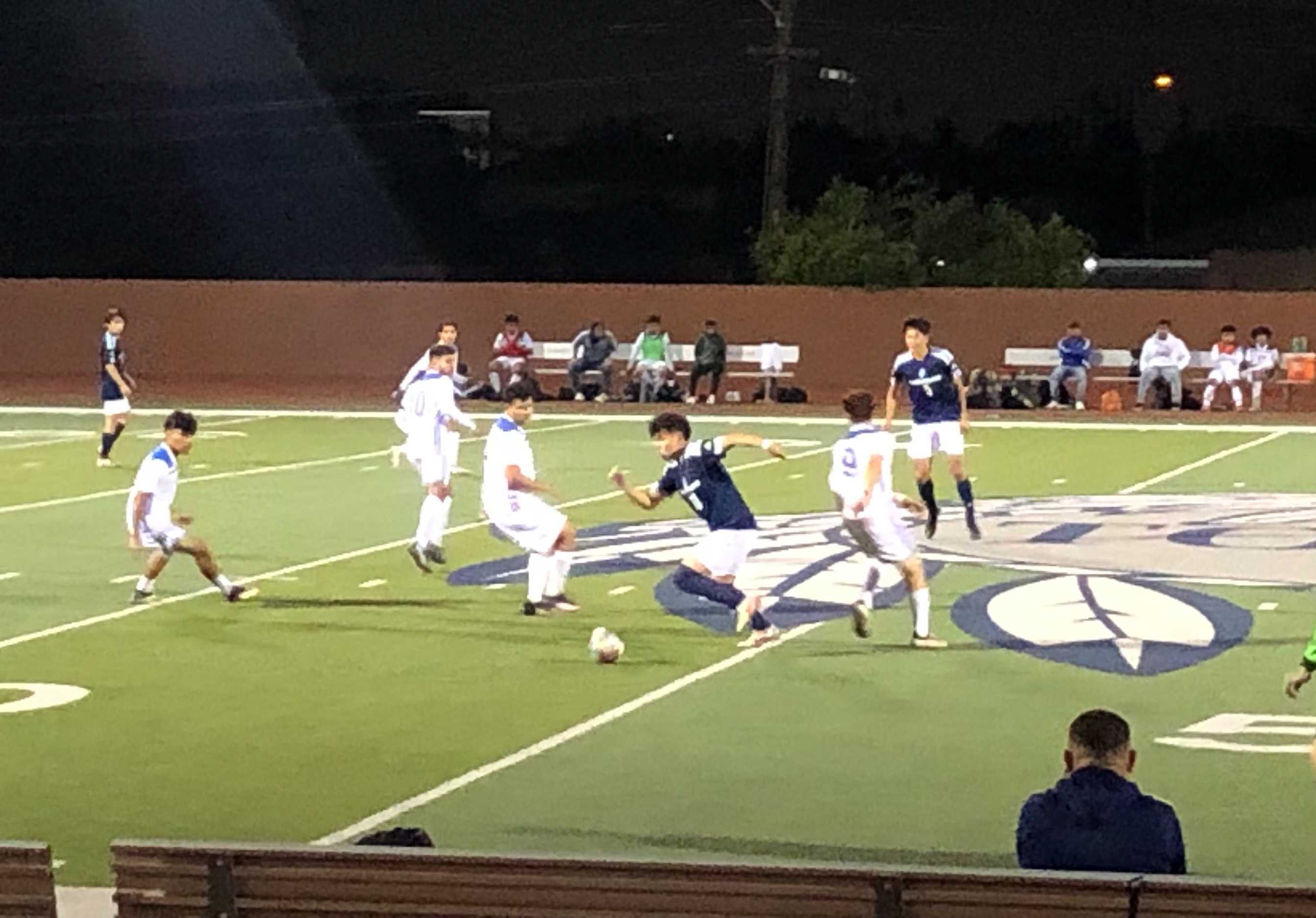 "Honestly, I think this was one of our best games," said varsity boys soccer coach, Miguel Garcia Carballo. "I know that the score didn't come our way, but we competed really well… Some people who had to fill in [for people who were sick] actually stepped up really well."
   On Jan. 11, the Eagles played against the Mountain View High School Vikings and lost, 0-4.
   During the first game of the year, Gabrielino won 3-0 in an away game against Rosemead on Jan. 3.
   "Since it was the start of the season, that [win] was what gave us our boost," stated Cardenas Castro. "[It] gave us the confidence that we needed for the season even though we lost the next few games. [And it] gave us the confidence for our second round."