By Tyler Dang | Staff Writer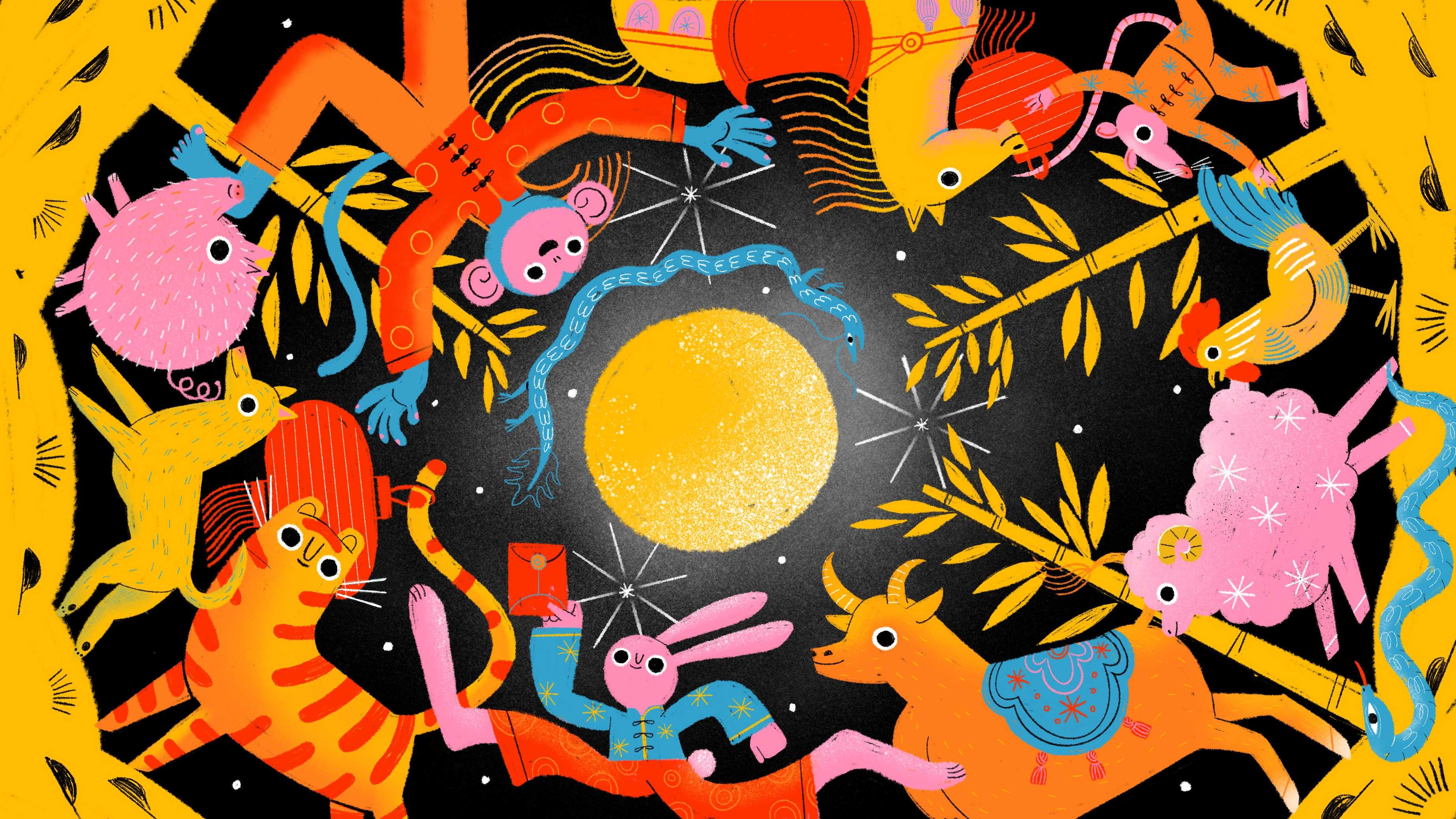 For more than 3,500 years, the Lunar New Year has been one of the most culturally significant Chinese festivals. Throughout those years, customs have changed and developed. With technology and social standards evolving for many, Chinese New Year has changed drastically from its origin.
The Shang dynasty, around 1600 to 1046 BC, also known as the Bronze Age, is a time when advancements in math, astronomy, and art were made. During this time, people worshipped many gods, making sacrifices to the gods and their ancestors.
As a result of this tradition, people tend to burn incense and put out food and drinks on a platter during the celebration of Lunar New Year.
Another reason for why people leave out food at their doors is an old story about a monster named Nian, a mythical beast that ate livestock, crops, and even people. To prevent this beast from attacking, people would put out food to please it. It is also said that Nian was scared of loud noises and the color red, which is the reason why people plaster red items on their door and light firecrackers during the Lunar New Year.
Soon after the Shang dynasty fell, the Zhou dynasty, reigning from 1046 to 256 BC, was born. During this time the term "nián," or "year" in English, was invented, helping create the Chinese calendar. Interestingly, the term "nián" is similar to the name of the mythical beast Nian, which can cause confusion.
The people living during the Zhou dynasty also started to worship nature in order to get blessings for harvests. It was soon after that these celebrations would be practiced every year.
A few years after the Zhou dynasty ended, the Han dynasty, reigning from 202 BC to 220 AD, came about. At this time, the date of the Lunar New Year would be changed to the beginning of the first month in the Chinese lunar calendar.
After establishing a specific date for the celebration, it became popular for people to do certain activities during the festival. Some of those activities are still celebrated today, such as burning bamboo, which is replaced by lighting firecrackers, to make loud crackling noises.
Another significant tradition, the giving of red envelopes, originated during the Han dynasty. It is stated that red envelopes were a way to prevent another mythical creature named Sui from terrorizing children in their sleep. It would be customary to give them to friends and family.
In the Wei and Jin dynasties, Chinese New Year began to turn towards a more entertaining and social celebration. People would gather family and friends to have dinner, stay up late for the new year, and to do many other festive activities.
Continuing throughout the years, more activities common to what individuals do today came around. In the Tang to Qing dynasties, customs such as setting off firecrackers, visiting friends and relatives, and eating lots of food were a major part of celebrating the Spring festivities. Other activities, such as dragon and lion dances and watching lantern shows originated during the Tang and Qing dynasties.
Today, Chinese New Year has become an important celebration globally. As technology grows, people have started to send digital red envelopes. As the pandemic continues, celebrating the festival with family proved to be difficult. Even so, this spring festival has gone through thousands of years of change and development, and one year without a party, will not stop one from happening the next.