Employment. Bills. Responsibility. Among the stresses which come with junior and senior year, one of the most significant is the prospect of blossoming into adulthood. The idea of paying taxes, earning a driver's license, and becoming independent can be all too overwhelming. However, for many Gabrielino students, being able to drive also brings excitement, and the power to support oneself.
    Gabrielino students have already begun to accept the reality of early adulthood, conquering their fears by firstly earning their driver's license. According to a survey the Tongva Times conducted on Oct. 11th, 2023 regarding Students Who Drive, when asked "Do you plan on getting your license before you turn 18?", 97 students (90.7%) responded "Yes", while ten students (9.3%) responded "No." Additionally, when asked "Are you currently driving?", 25 students (23.4%) responded "Yes", while 82 students (76.6%) responded "No."
     These statistics show that a majority of Gabrielino students are eager to drive. Additionally, with almost a quarter of students already driving, many Gabrielino students have already embraced the responsibilities that come with a license. As they transition into early adulthood, it is clear students are committed to gaining independence through driving.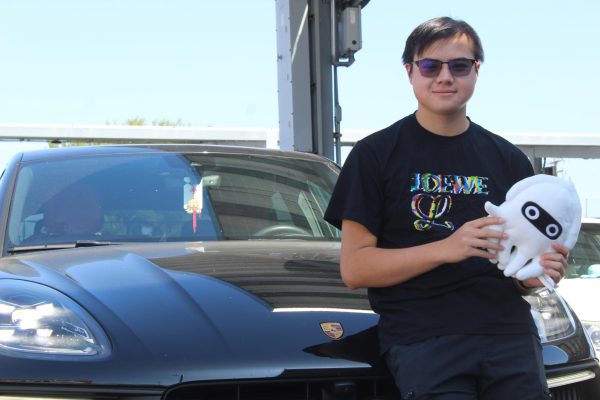 Many students also feel that their car is an opportunity to express themselves. Junior Nicholas DeMarco has accessorized and incorporated items into his car which represent his personality.
   "I have a plushie of the blooper from Mario Kart," DeMarco shared. "I won it from Dave and Busters; I feel like it represents not just a happy memory, but also the silly side of me."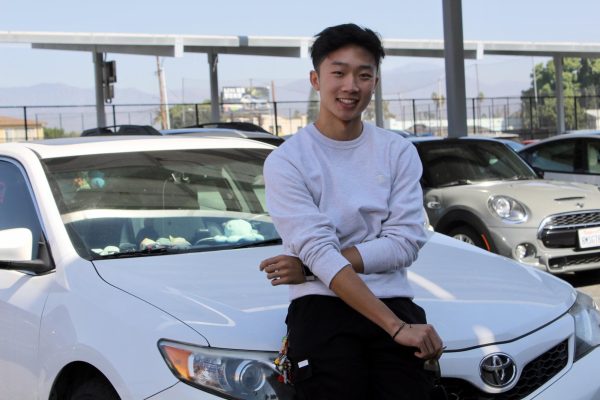 Senior Alex Hoe shares DeMarco's love for car decorations. Hoe felt his car was a place to showcase more of his personality through the plushies in his front window. 
   "They're all Mario plushies, and I just thought they would be a super cool addition to my car," Hoe stated. "They represent the playful and childish parts of myself."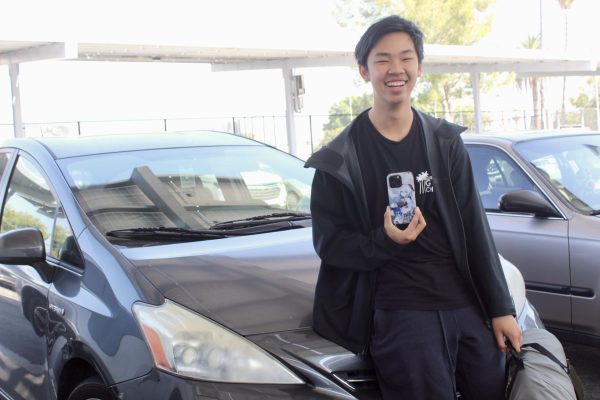 The feeling of finally earning your license is glorious, but the process of obtaining it can be tedious and stressful. Though he now proudly drives his car, senior Anson Law did not initially pass his driver's test.
   "The first test was in April of my sophomore year. Five minutes into the test, a car ended up passing the stop sign when I was about to move," Law shared. "I technically failed the test even though it wasn't my fault. I did pass the second time though, and when I did, it felt amazing."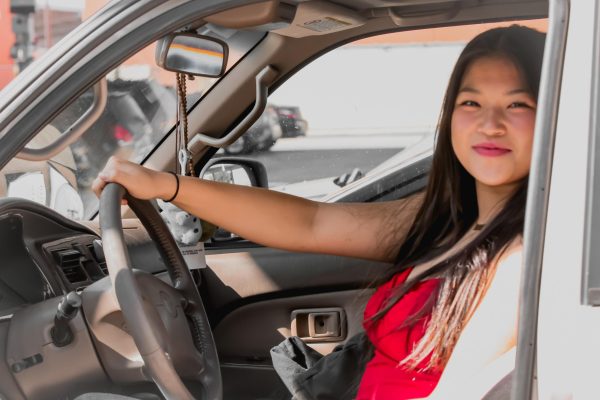 When it comes to obtaining their cars, many Gabrielino students had their cars passed down to them, rather than from a dealership. Senior Sarah Banh had her car gifted by her father.
   "My car is twenty years old," Banh shared. "My AC doesn't work, and I have to use a bluetooth cassette to play music. Still, I really love it." 
     As Gabrielino students conquer their fears of driving, they also take the first step towards independence and adulthood. Though the process of obtaining their licenses and/or car can be difficult, students who have earned their licenses are well on their way to a more free spirited and self-sufficient phase of life.