As students navigate the challenges of high school, Wellness Center Coordinator Chris Saporito emphasizes the importance of watching out for one another, especially during September's Suicide Prevention Awareness Month."High school can be hard, and life can be hard sometimes, so I think if we can all watch out for each other and watch out for our friends, we can help someone stay safe; that is the ultimate goal."
In 2008, September was declared National Suicide Prevention Awareness Month setting a time to raise awareness and discuss the heavy topic.
Suicide is undoubtedly a challenging topic to discuss and deal with firsthand, so it is important to always approach the matter from a place of care and concern. One can be there for a peer while not making them feel pressured to express everything or assume anything. Having them know someone is there to talk to and listen could be enough.
"There is probably a door that is shut to everybody," stated Candyce Gref, senior. "People often mistake it for attention seeking but we are still developing and everyone is still trying to find themselves." Gref joined the Peer Helping course at Gabrielino and is now in Peer Helping 3. With such experience in this course, she can communicate the do's and don'ts when dealing with suicidal circumstances.
"Don't make it a joke ever, it is not your joke to make," she advised. "Don't doubt it. Do talk to them, get as much information as you can. Do report it to someone who can help in a more professional setting." Gref.
Saporito also added his do's and don'ts.
"Do talk to people. Do be honest about your concern. Do encourage them to reach out and get help, call 911 to get a wellness check done. Don't ignore the situation and hope it goes away. Don't feel like you are betraying somebody's trust if you get them help because it is more important that you do something because you could be saving their life," Saporito.
Gref and Saporito have been able to make it clear how severe suicide is and how difficult of a topic it is to openly discuss.  Yet it is equally important to educate oneself and avoid stigmatizing suicide.
To Charlotte Maya, her husband did not seem to be acting out of the ordinary, and she was "totally shocked" by his suicide. Being able to talk about his passing has made her more comfortable, gained her new understanding, and given her the ability to spread awareness.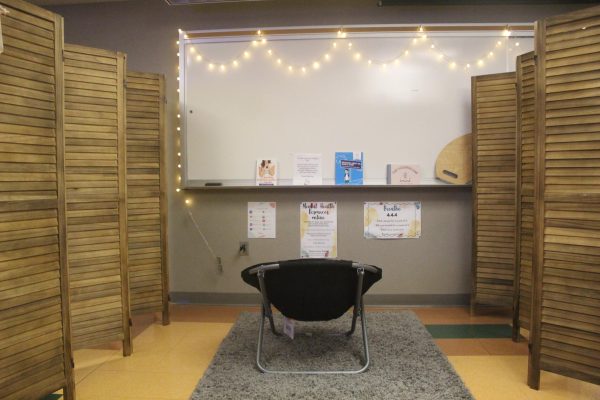 "I think it's important for everyone to develop a fluency in understanding suicide as an illness," stated Maya, " Because I think that beyond just therapists and doctors and health care providers, I think everybody needs to have a certain level of awareness because suicide could impact anybody."
It is important to be aware that it could be one of your closest friends going through the toughest times. They might seem fine from the outside but do not feel like you are pestering if you dig deeper. If they begin to make suicidal jokes or give away their possessions, reach out. If they begin to have mood swings that pose them as a totally different person than the one you hold dear to your heart, express your concern. Always look out for people who just aren't themselves.
Making sure those we love are well is more important than having them like you. It is always better to have them alive but a stranger, rather than passed with nothing between you two at all.
988 is the 24-hour Suicide and Crisis Lifeline, available by call or text. More information can be found at
https://988lifeline.org/promote-national-suicide-prevention-month/
https://www.samhsa.gov/newsroom/suicide-prevention-month
Never feel afraid to reach out. We all want you here. We all care.